The National Aspergillosis Centre provides expertise for the diagnosis and management of infections caused by the fungus Aspergillus
What causes aspergillosis?
Aspergillosis is caused by breathing in small spores of Aspergillus mould. This family of moulds can be found in a wide range of environments including rotting leaves, compost, crops and other plants, and trees. These moulds can also grow inside buildings, in air conditioning and heating systems, insulation material, carpets, pillows and bedding, dust, household plants and ground pepper and spices.
If you inhale Aspergillus mould and have a healthy immune system, your body will usually isolate and destroy the mould before it can spread to your lungs. However, if you have damaged lungs or a weakened immune system, you are more likely to develop aspergillosis after breathing in Aspergillus spores. The condition is not contagious and can not be passed between people or animals.
The National Aspergillosis Centre at MFT
The UK National Aspergillosis Centre (NAC) is based at our renowned North West Lung Centre, Wythenshawe Hospital. It is part of the Infectious Diseases service and provides expert fungal infection management.
In 2009 NAC was commissioned by the Department of Health to provide long term care for patients with chronic pulmonary aspergillosis (CPA). We are a national leader in developing expertise in the clinical management of chronic pulmonary aspergillosis with sophisticated diagnostic testing and monitoring for patients with this condition. Developing research, knowledge, and expertise in this area, support the advancements in high-quality clinical care required to contribute to the care of patients with CPA and all other forms of aspergillosis.
The centre was formerly led by Professor David Denning, however Professor Denning has announced his retirement from clinical medicine, so vacated his role as Director of the National Aspergillosis Centre (NAC) with effect from 11 September 2020.  In January 2021 NAC appointed Caroline Baxter as its new Clinical Director.
How is CPA diagnosed and treated?
Chest x-rays and CT scans can be used to show abnormalities and exactly where the disease is located. Bronchoscopy – inspection of the inside of the lung with a small tube inserted via the nose – is often used to help to confirm the diagnosis along with cultures and blood tests.
The treatment of fungal infections can broadly be described in terms of three classes of antifungal drugs, the echinocandins, the azoles and the polyenes. Our team have the most highly specialised level of knowledge about the use of these drugs and work with patients to find the most effective treatment.
How can I be referred to the Centre?
Patients are referred to the centre for CPA by their local specialist Consultant. We do not operate with Choose and Book and referrals have to be made directly to the centre.
The criteria for chronic pulmonary aspergillosis (CPA) are:

At least one pulmonary cavity on chest imaging with or without a fungal ball (aspergilloma) which has been present for at least three months and a positive aspergillus species test results by either serology or culture.
The Department of Health will take financial responsibility (through the National Aspergillosis Centre) for those with:

At least two or more pulmonary cavities on chest imaging, one single unresectable cavity, and a test result showing serology or cultures indicating aspergillus species.
Other forms of aspergillosis
The National Aspergillosis Centre also diagnoses and manages patients with
Allergic forms of aspergillosis such as Allergic Bronchopulmonary Aspergillosis (ABPA), Severe Asthma with Fungal Sensitivity (SAFS), Asthma Associated with Fungal Sensitivity (AAFS) and Allergic Fungal Sinusitis (AFS)
Chronic infections such as Saprophytic Sinusitis, Keratitis, Otomycosis and Onychomycosis
Acute infections such as Acute Invasive Aspergillosis
Non-CPA referrals
Referrals to NAC for non-CPA cases can be made by a consultant or GP but MUST use NHS e-Referral.
Contact
The National Aspergillosis Centre is located in the Education and Research Centre at University Hospital South Manchester, Wythenshawe.
Our Outpatient Clinics take place at the North West Lung Centre – enter through the main entrance of Wythenshawe Hospital, turn right onto the Yellow corridor and look out for the overhead sign indicating the North West Lung Centre on your right. The North West Lung Centre outpatient clinic is located on the ground floor of the Centre, off the main corridor near Entrance 3.
Find us on a map here. The closest parking is in the main visitor car park, in front of the Acute Block.
Tel: 0161 291 5811
Fax: 0161 291 5806
The Patient Support (Comms) team are able to answer general enquiries for NHS patients on the service, particularly for those who have difficulty getting online at 0161 291 5353.
Nursing Team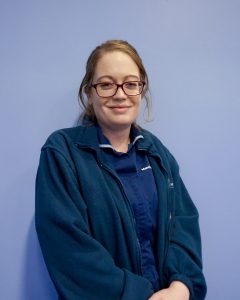 Rochelle Baron, Aspergillosis Specialist Nurse (Lead Tuberculosis)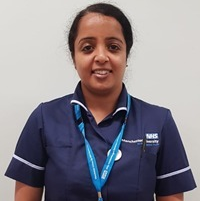 Lincy Cyriac, Aspergillosis Specialist Nurse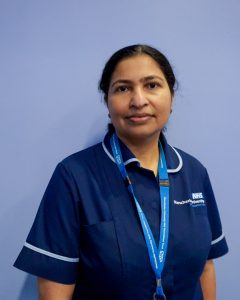 Smitha James, Aspergillosis Specialist Nurse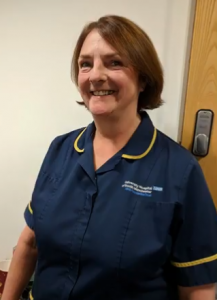 Debbie Kennedy, Aspergillosis Specialist Nurse (Lead Viral Hepatitis)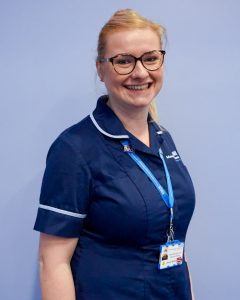 Jenny White, Aspergillosis Specialist Nurse (Lead Aspergillosis)
Healthcare
Carol Toner (Senior Healthcare Assistant)
Specialist Clinical Pharmacist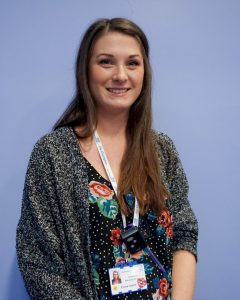 Fiona Lynch
Specialist Aspergillosis Physiotherapists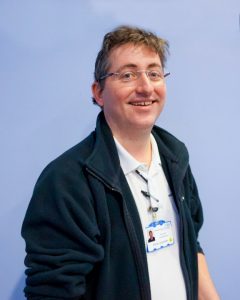 Phil Langridge
Clinical Fellows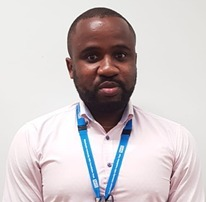 Dr George Obumneme
Dr Rebecca Thomas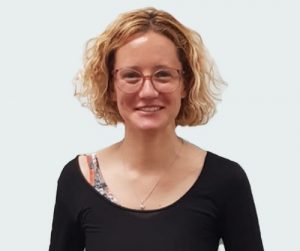 Dr Laura Macfarlane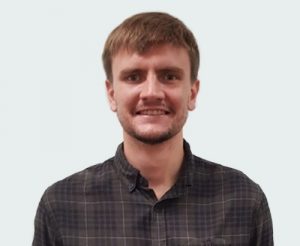 Dr Guy Mollet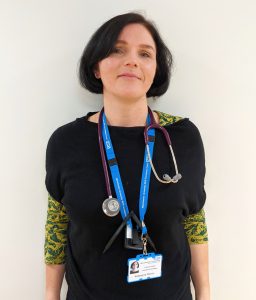 Dr Kasia Pierun
Patient Support & Communications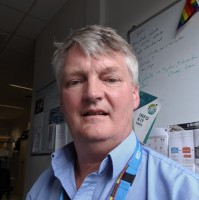 Chris Harris (NAC Manager)
Beth Bradshaw
Lauren Amphlett
Outpatient Parenteral Antimicrobial Therapy (OPAT)
Mycology
Mycology Reference Centre Manchester
Admin Support
Carmel Marshall
Helen Bradbury