The year 2020 marks the 200th anniversary of the birth of Florence Nightingale. The World Health Organisation (WHO) has designated 2020 as the first ever international year of the nurse and midwife, providing a "once in a generation opportunity" to showcase the professions.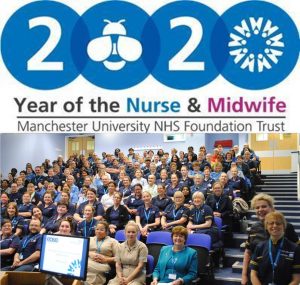 The WHO campaign provides the opportunity to raise the profile of nurses and midwives worldwide, celebrate the benefits that nursing and midwifery staff bring to the health of the global population and to focus on addressing shortages in the workforce.
At MFT we are planning our own celebrations, with a packed, year-long programme of activities, events and challenges. For us, 2020 will be to the year that we:
Recognise, value and celebrate the huge contribution our nurses and midwives make across MFT's services and beyond
Attract new recruits to both professions by engaging with local schools, colleges and universities
Build on our connections with the communities we serve, working with voluntary organisations and charities.
Wythenshawe, Trafford, Withington and Altrincham colleagues are sharing their own nursing or midwifery stories – follow the links to find out more. And if you're interested in nursing and midwifery careers at MFT please visit https://mft.nhs.uk/careers/
Meet our nurses and midwives