Saint Mary's Hospital was founded in 1790 and, over the years, has successfully developed a wide range of world class medical services for women and babies as well as a comprehensive Genomics Centre and an internationally recognised teaching and research portfolio.
Each year, our teams deliver over 13,000 babies, carry out 1,400 surgical procedures, support 120,000 outpatient and antenatal appointments and provide intensive care for 2,600 sick newborn babies.
Our leading edge services are tailored to meet both the needs of the local population in Manchester and those of patients with complex medical conditions referred from other areas in the Greater Manchester conurbation, the North West and beyond.
We have more than 2,000 staff, including doctors, nurses, midwives, scientists, clinical and non-clinical support staff who work across our maternity, gynaecology and neonatal services at three main locations.  This enables us to offer patients a choice about where they want to receive care and treatment, reducing travel time and in some cases speeding up access to surgery or other treatment.
Wherever you are treated, the Saint Mary's team is proud to provide the highest standards of care for patients and their families from the North West and beyond.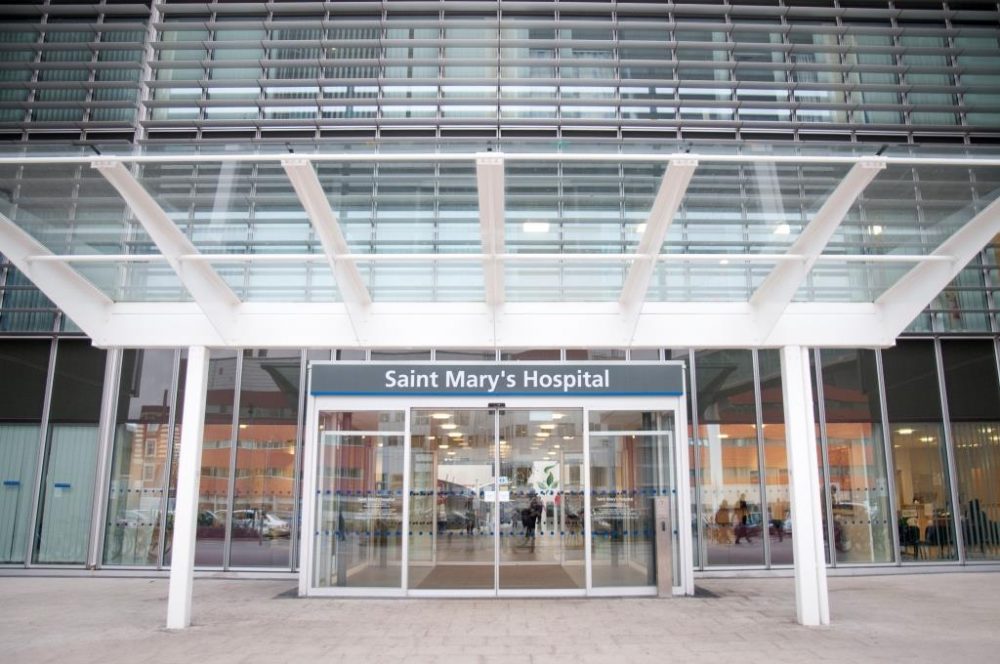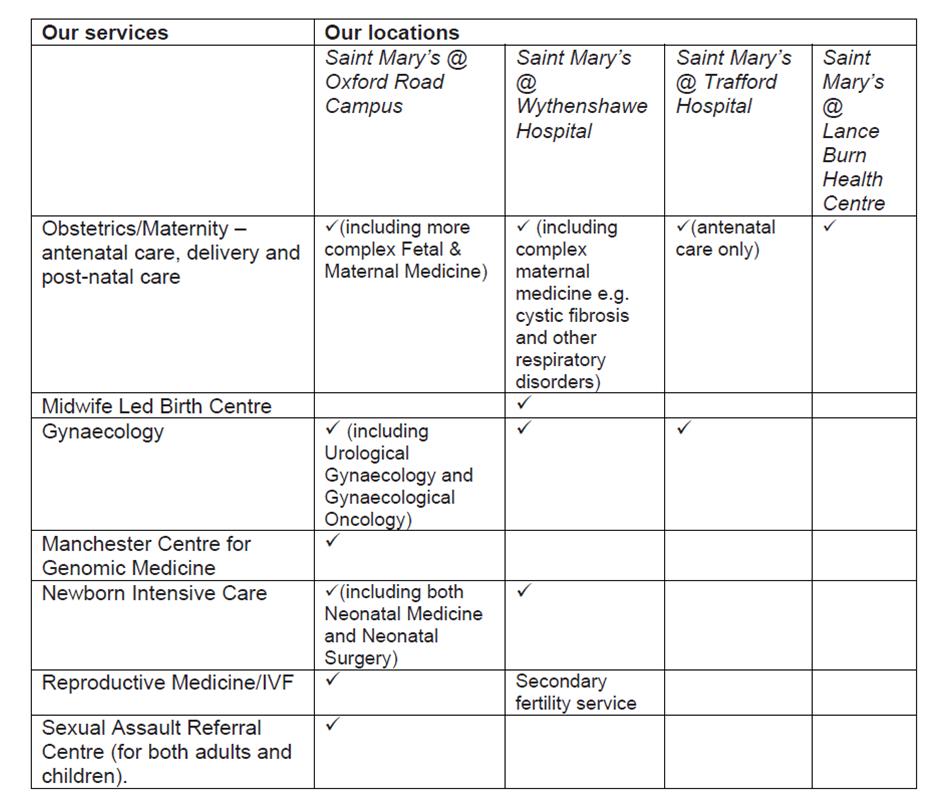 Saint Mary's also runs a general antenatal clinic Lance Burn Health Centre for women who live in the Salford area.
As a teaching hospital, Saint Mary's is committed to the teaching of medical staff and has close links with the University of Manchester Medical School. There are three University Chairs in post in Obstetrics & Gynaecology, Child Health and Medical Genetics, plus the University has extensive research facilities on the hospital site. Our research activity is extensive, ranging from fertility, pregnancy complications and stillbirth prevention to genetic disorders and gynaecological cancers. Find out more at https://mft.nhs.uk/saint-marys/research/
The Sexual Assault Referral Centre, based at the Oxford Road Campus, represents a unique collaboration between Manchester University NHS Foundation Trust and the Greater Manchester Police Authority. The Centre accepts emergency or self-referrals from adults who have been raped or sexually assaulted.