PATIENT NOTICE: The Antenatal Clinic at North Manchester General Hospital has temporarily relocated to the Diabetes centre for midwifery led care and to the Crumpsall Vale building for obstetric led care.
The My MFT app will be updated with these changes and if you have any queries please contact the Antenatal clinic on 0161 720 2702.
Below is a map of the relocated services.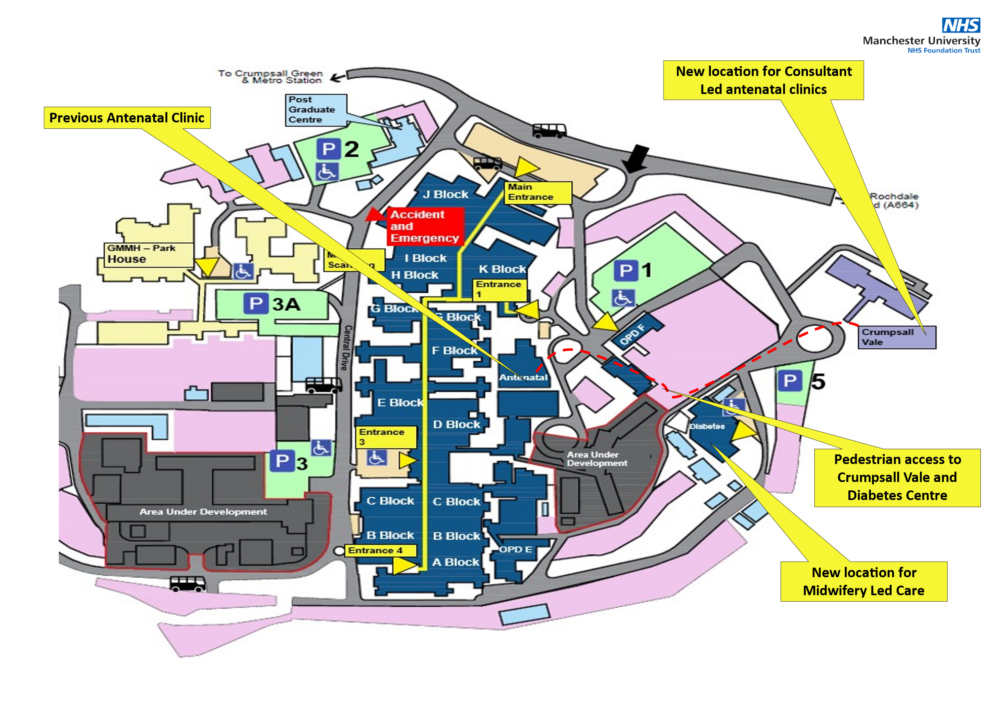 Antenatal care is the care you receive when you are pregnant. You may have your antenatal care in one of our community clinics or at one of our antenatal clinics within the hospitals.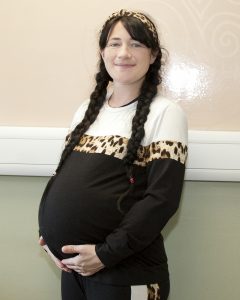 Midwives provide ongoing care throughout your pregnancy and this care is tailored to meet your individual needs and circumstances. Wherever possible you will see the same midwife, or team of midwives to ensure continuity of care. Some women will require input from a variety of professionals at different points in their pregnancy. This may include consultations with consultant obstetricians, anaesthetists, neonatologists or other specialists. Out team also includes maternity support workers and clerical staff.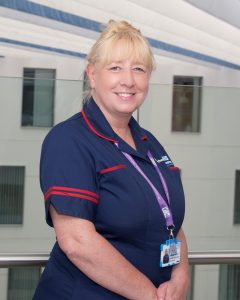 Some of the specialist services for women across our sites include:
Women who are asylum seekers or refugees
Young parents
Fetal Medicine Unit
Multiple Pregnancy
Perinatal Mental Health
Pre-term Labour Clinic
Bereavement services and Rainbow Clinic
Recurrent Miscarriage
Research Clinics (Manchester Placenta clinic, MAVIS clinic, LiPS clinic, Velocity clinic)
Specialist Screening Services
Specialist antenatal services for women with medical conditions (including diabetes, maternal cardiac disease, raised BMI, haematology, renal, HIV, neurology, maternal medicine)