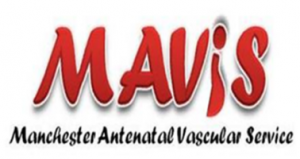 Lead clinician – Professor Jenny Myers
Lead Clinican – Dr Rebekah Samangaya 
Lead Midwife – Natalie Barry
The MAViS clinic is provides care for women with a history of hypertension (high blood pressure) and those at risk of developing complications associated with high blood pressure during pregnancy, such as pre-eclampsia. Women also have a placental screen at 23 weeks and regular monitoring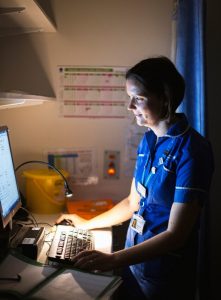 of uterine artery dopplers (monitoring blood flow between mother and baby )and baby's growth through the pregnancy.  We also offer and support home blood pressure monitoring during your pregnancy.
There is a research element to the clinic; all women are invited to participate in the Tommy's study where data from their pregnancy is collected in order to better understand the effects of vascular (blood vessel) diseases in pregnancy. Extra measurements and samples are sometimes taken for research purposes. We also often run randomised trials and other specialist studies through the clinic; more information about taking part in high blood pressure research is available via the research team.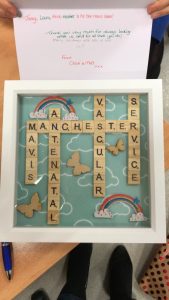 Please discuss referral to this clinic with your midwife.
Who is the clinic for?
The MAViS clinic cares for pregnant women with a history of high blood pressure including:
Chronic hypertension (high blood pressure) before pregnancy or diagnosed before 20 weeks of pregnancy
A previous pregnancy complicated by high blood pressure and/or pre-eclampsia
A history of high blood pressure increases the risk of pregnancy complications such as pre-eclampsia and fetal growth restriction
What our patients have to say about MAViS Clinic