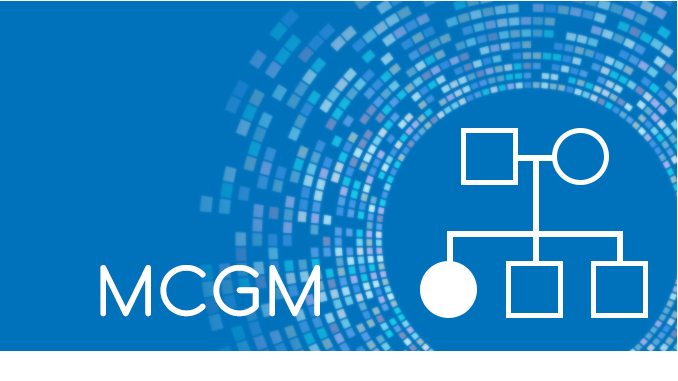 Clinical Genetics is a medical discipline specialising in the diagnosis and management of conditions with a known or probable genetic basis, for which genomic discoveries are revolutionising care. Genetic disorders occur across the whole lifespan and may affect multiple family members and generations. Families often require both specialist diagnosis and health management.
Genomic Medicine (Manchester Centre for Genomic Medicine; MCGM) is an integrated and multidisciplinary facility which brings together NHS patient services and genomic researchers. It is one of the UK's largest genetics centres with in excess of 250 staff, enabling us to offer a wide range of routine and specialist genomic services and to use knowledge from research discoveries to improve clinical care.
Clinical Servives
Our 
clinical services
 cover the Greater Manchester region as well as parts of Cheshire, Lancashire and Cumbria. We provide a comprehensive service for prenatal genetics, dysmorphology, neuromuscular genetics, neuropsychiatric genetics, ophthalmic genetics, cardiac genetics and cancer genetics. Clinical diagnostic and counselling services are provided from clinics in the centre, at The Christie Hospital and in a number of district general hospitals throughout the North West of England.  The unit is a major training centre for specialist registrars, scientists and for professionals from other disciplines.
Laboratory
The Genomic Diagnostic Laboratory (GDL)
offers diagnostic tests for single gene and genomic disorders. Nucleic acid-based tests are available for a wide range of hereditary disorders; following a molecular diagnosis, we can provide accurate predictive, carrier and prenatal testing to meet the needs of the family. Cytogenetics based tests are available for prenatal and postnatal diagnosis to detect genetic copy number changes and structural chromosome rearrangements.
Research / Education
We have an active programme of research exploring ways to increase our ability to personalise diagnosis, to understand the effect of gene changes, to predict response to drugs and to offer patients new treatment opportunities. We have a diverse portfolio of active research studies and 
active clinical trials
 providing our patients with a wide range of opportunities to take part in research. As Genetics and Genomics is an important and rapidly evolving science in healthcare, we also have an
extensive programme of teaching
including the Clinical Scientist Training Programme in Genomics, which trains Genomic Scientists, Genomic Counsellors and Bioinformaticians for the current and future healthcare delivery.