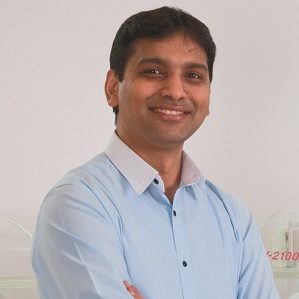 Dr Ajit Mahaveer
Research Lead, Saint Mary's Hospital Audit Lead and Consultant Neonatologist
Qualifications:
MBBS, MD, MRCPCH
Special Interests:
Clinical research, Nutrition for preterm babies and Undergraduate teaching.
Biography
Dr Mahaveer graduated from India in year 2000. He had further specialist training in Cambridge and Liverpool in neonatal medicine and was appointed as a neonatal consultant at Saint Mary's Hospital in 2012.
He is the lead for nutrition in preterm babies and specialises in parenteral nutrition.
Dr Mahaveer completed his PGC in medical education and currently teaches year 4 medical students at Manchester Medical School.
He also has an active interest in Clinical Research and currently leads the research on platelets in newborns (PlaNet-2) and prevention of Retinopathy of Prematurity (ROPP).