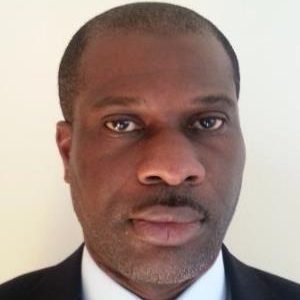 Dr Chibuike Iruloh
Consultant Obstetrician, Subspecialist Maternal and Fetal Medicine (Saint Mary's Oxford Road Campus)
Qualifications:
MRCOG, PhD
Special Interests:
Fetal Medicine, Obstetric Triage
Biography
Dr Iruloh trained at the University of Nigeria and qualified in 1998. He had his clinical training in Manchester and Sheffield and did laboratory research in Manchester on fetal growth restriction and amino acid transport in cord red cells obtaining a PhD in 2007. Dr Iruloh has been a consultant at Saint Mary's Hospital since 2013. He has written many chapters in obstetric textbooks, has published peer-reviewed articles and has reviewed papers for journals.
Dr Iruloh specialises in obstetric ultrasound, invasive diagnostic procedures (chorionic villous biopsy and amniocentesis), prenatal counselling and high risk pregnancies. He leads the fetal medicine congenital diaphragmatic hernia service and co-ordinates the fetal multidisciplinary team meetings. He is also the Consultant Lead for Obstetric Triage.