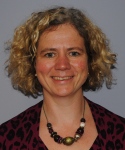 Dr Fiona Reid
Consultant Urogynaecologist
---
Qualifications
MD, MRCOG
---
Special Interests
Pelvic floor reconstruction surgery, urinary incontinence, prolapse and vesico vaginal fistulae.
---
Biography
Dr Reid qualified in medicine at Manchester University in 1992. She is a consultant gynaecologist and accredited as a sub-specialist in uro-gynaecology.
Her research degree (MD) studied open versus laparoscopic colposuspension with a specific interest in the methods used to assess the subjective outcome of surgery. During this time she was trained to an advanced level in laparoscopic surgery.
She also has an interest in vesico-vaginal fistula repair and is engaged in a programme to help treat and prevent fistulas in the developing world.