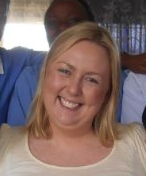 Dr Gillian Stephen
Consultant Obstetrician (Saint Mary's Oxford Road Campus)
Qualifications:
BSc, MBChB, MRCOG
Special Interests:
Multiple Pregnancies; Perinatal Mental Health; Fetal Medicine
Biography
Dr Gillian Stephen is a Consultant Obstetrician who has a special interest in multiple pregnancies, perinatal mental health and fetal medicine.
Dr Stephen qualified from the University of Manchester Medical School in 2003 after completing a BSc in Medical Science at the University of St Andrews.
She trained in the North West and commenced Maternal and Fetal Medicine subspecialty training at Saint Mary's Hospital in 2011.  As well as her full time role of Consultant at Saint Mary's Hospital, Dr Stephen is currently undertaking a Masters degree in Psychiatry at the University of Cardiff.