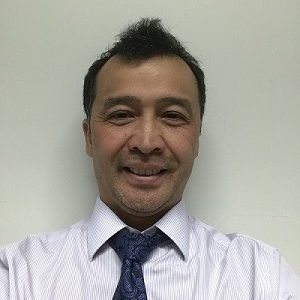 Dr Koon Loong Chan
Consultant Obstetrician and Subspecialist in Fetal and Maternal Medicine (Saint Mary's Oxford Road Campus)
---
Qualifications
MBBS, FRCOG
---
Special Interests
Fetal Medicine, HIV in pregnancy, Multiple pregnancy, Ultrasound training
---
Biography
Dr Chan has been a Consultant Obstetrician and a Subspecialist in Fetal and Maternal Medicine working at Saint Mary's Hospital, Manchester since February 2006.  He obtained his CCST in September 2002 (Sheffield) and completed his subspecialty training in December 2005 (Nottingham).  He graduated from St Mary's Hospital Medical School (London) in 1993 with BSc (Hons) and MB BS, obtained his MRCOG in May 1999 and elected to FRCOG in September 2011.
Dr Chan has been registered with the GMC since 1993.   He specialises in obstetric ultrasound, including nuchal translucency and detailed fetal anatomy scanning.  He has extensive experience in prenatal counselling, diagnosis of fetal abnormalities, invasive diagnostic and therapeutic procedures (including amniocentesis, chorionic villus sampling, selective reduction, amnioreduction and fetocide) and high-risk pregnancies.
Dr Chan has a special interest and patients are referred to him from hospitals in the North West region relating to high risk pregnancy, fetal medicine, HIV in pregnancy and multiple pregnancy.  He is the Obstetric Lead for Multiple Pregnancy, HIV in Pregnancy and Basic Obstetric Ultrasound Training at Saint Mary's Hospital, Manchester.
Dr Chan has been the Obstetric Lead for Risk Management, Clinical Effectiveness and Clinical Audit in the past for Saint Mary's Hospital, Manchester.