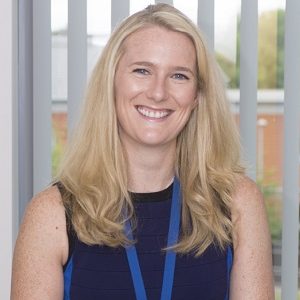 Dr Kristin Tanney
Clinical Lead, Consultant Neonatologist and Honorary Lecturer at Salford University
Qualifications:
MB BCh BAO, MRCPCH
Special Interests:
Quality Improvement and Medical Education.
Biography
Dr Tanney trained in Paediatrics and Neonatology in Northern Ireland. She then spent a year in Melbourne working as a fellow in Monash Newborn and retrieval doctor for NETS Victoria. She took up her post as Consultant Neonatologist in Saint Mary's Hospital in September 2015, and since then has been developing her special interests while continuing her involvement in neonatal research and governance.
Dr Tanney is currently the Clinical Lead for Saint Mary's Newborn Intensive Care Unit.