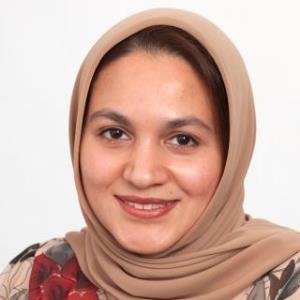 Dr Lamiya Mohiyiddeen
Consultant Gynaecologist and Subspecialist in Reproductive Medicine and Surgery
Qualifications:
MBBS, MRCOG, MD
Special Interests:
Recurrent Miscarriage; Recurrent implantation failure
Biography
Dr Mohiyiddeen is a consultant gynaecologist and an accredited subspecialist in reproductive medicine and surgery. She has been a consultant at Saint Mary's Hospital since 2013.
She graduated from Manipal Academy of Higher Education in India in 2000. She completed her MD from the University of Manchester in 2013, researching the pharmacogenetics of patients undergoing IVF treatment.
She has clinical interests in the management of subfertility, assisted conception, recurrent implantation failure and recurrent miscarriage. She is the lead for the recurrent miscarriage service at Saint Mary's Hospital.
She has an active interest in clinical research. Her current research focuses on recurrent miscarriage and recurrent implantation failure.