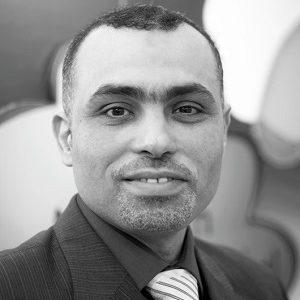 Dr Mohamed Elboraee
Locum Consultant Neonatologist
Qualifications
MB B Ch, MSc (Ped), PhD
---
Special interests
Umbilical cord and cord clamping, Neonatal/ Perinatal brain injury, Neuroprotective measures and Medical Education.
---
Biography
Dr Elboraee graduated from the Cairo University of Egypt in November 1998. He gained the MSc (Ped) from the same university in 2003 and completed his Paediatrics training in 2004. Thereafter; he gained his PhD degree in 2012.
Dr Elboraee was appointed as a lecturer of Paediatrics at Sharjah University (UAE) from 2011-2013. He then moved to Edmonton, Alberta to start his clinical /research Neonatal-Perinatal fellowship from the University of Alberta, Canada (2013-2017).
Dr Elboraee was appointed as a Consultant Neonatologist at Saint Mary's Hospital in 2018.