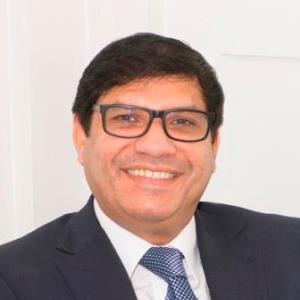 Dr Muhammad Ahsan Akhtar
Consultant Gynaecologist, Reproductive Medicine & Andrology, RCOG accredited subspecialist in Reproductive Medicine and Surgery
Qualifications:
MBBS, DFFP, MD, MRCOG
Special Interests:
Male and female subfertility, fertility assessment, fertility treatments, andrology, congenital uterine anomalies, 3D ultrasonography in gynaecology, failed IVF/ICSI cycles, adolescent gynaecology, reproductive surgery & complex fertility cases including genetics.
Biography
Dr Akhtar qualified at King Edward Medical College, Lahore, subsequently completing his obstetrics and gynaecology training in the Mersey Deanery. He was awarded an MD by Warwick University and undertook his subspecialist training in Reproductive Medicine in the Northwest Deanery.
Since 2015, Dr Akhtar has been working as Consultant Gynaecologist, specialising in Reproductive Medicine.  He leads the male fertility and 3D gynaecology ultrasonography services and is the Quality Improvement lead.
He has many peer-reviewed publications including several Cochrane Reviews.
Dr Akhtar has excellent relationships with his patients, believing in holistic care and involving couples in decision-making throughout their fertility journey.
He is involved in systematic reviews, including Cochrane reviews and randomised controlled trials. He has many international publications of great repute to his credit and several textbook chapters.He is a preceptor for the British Fertility Society special skill modules.
He is a RCOG course facilitator for MRCOG Part 2, 3 and Basic Practical Skills.
Contact:
Ms Jenny Cummings (PA)
Department of Reproductive Medicine, St Marys Hospital
0161 276 6770