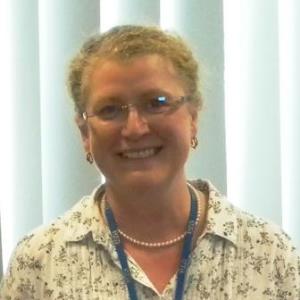 Dr Rosemary Howell
Consultant Obstetrician & Gynaecologist
Qualifications
MB BS, MD, MEd, FRANZCOG, FRCOG
Special Interests
Colposcopy, infertility
Biography
Dr Howell completed her medical training in her home town of Brisbane, Australia at the University of Queensland in 1981.  She commenced her Obstetrics and Gynaecology training in Brisbane, but then moved to the United Kingdom in 1988 where she was fortunate to have the opportunity to complete her training at Hillingdon and Queen Charlotte and Chelsea Hospitals, London, including completion of a research degree, on endometriosis.
Dr Howell is a general Obstetrician and Gynaecologist.  She has special interests in colposcopy and infertility but provides a full range of general gynaecological services at Trafford General Hospital.
She also provides Obstetric services for Saint Mary's Hospital, providing antenatal care at Trafford General Hospital for those women who have chosen Saint Mary's as their place of birth, and intrapartum and inpatient care at Saint Mary's.
Her other significant interest is medical education.  As Postgraduate Clinical Tutor at Trafford from 2000-2009 she oversaw significant changes in postgraduate medical training over recent years, particularly the commencement of foundation training, and the restructuring of specialty training.  She is now the Specialty Tutor for Obstetrics and Gynaecology across Trafford and Saint Mary's Hospitals and has worked with colleagues at both hospitals to ensure high-quality training continues for foundation, general practice and specialty trainees, following the reconfiguration of maternity services.