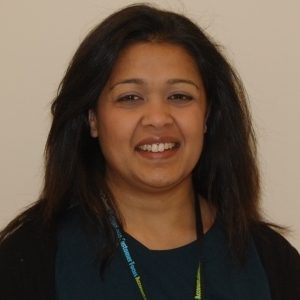 Dr Samiksha Patel
Consultant Obstetrician, Undergraduate Lead for Obstetrics (Saint Mary's Oxford Road Campus)
Qualifications:
BSc, MBBS, MRCOG
Special Interests:
Medical Education
Biography
Dr Patel is a Consultant Obstetrician and Undergraduate Lead for Obstetrics.  She has special interests in medical education and high risk pregnancies.
Dr Patel completed her undergraduate medical training at St Bartholomew's and The Royal London School of Medicine (London) in 2002 and has a BSc. (Hons) in Immunology and Cell Pathology from University College London.
Following medical school, she commenced clinical training in Obstetrics and Gynaecology in London and Kent.
In 2011/12 she was seconded to the London Specialty School of Obstetrics and Gynaecology as a Fellow in Medical Education & Leadership.
Dr Patel is currently undertaking a Masters degree in Medical Education at the University of Bedfordshire.