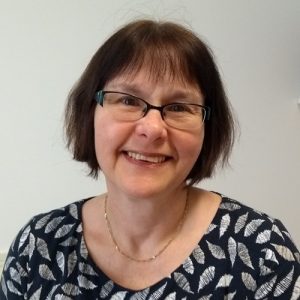 Dr Sarah Vause
Medical Director of Saint Mary's Hospital Managed Clinical Service and Consultant in Fetomaternal Medicine (Saint Mary's Oxford Road Campus)
Qualifications:
MD, FRCOG
Special Interests:
Maternal medicine, in particular Cardiac disease in pregnancy
Biography
Dr Vause trained at Manchester University, graduating in 1987.  Her postgraduate training was undertaken in Yorkshire and Manchester where she became accredited as a Subspecialist in Fetal and Maternal Medicine.
She was appointed to a Consultant post at Saint Mary's Hospital in 2001.
Her main clinical interest is in heart disease in pregnancy and the service she has developed at Saint Mary's Hospital is recognised nationally.
In April 2018 she became Medical Director of the Saint Mary's Hospital Managed Clinical Service, with responsibility for Obstetrics, Gynaecology, Neonatal services, Genomics and SARC across the Oxford Road and Wythenshawe sites.
Contact:
01612766426