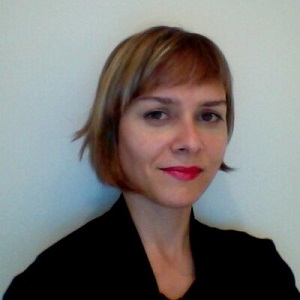 Dr Sofia Douzgou
Consultant Clinical Geneticist and Honorary Senior Clinical Lecturer
Qualifications:  MD, PhD, FRCP.
Registration: GMC 7126401
Professional bodies: British Society for Genetic Medicine, Clinical Genetics Society, European Society of Human Genetics, Hellenic Society of Medical Genetics and Fellow of Royal College of Physicians of London.
Role: Consultant Clinical Geneticist and Honorary Senior Lecturer, Institute of Human Development (University of Manchester)
Contact: Tel +44 161 276 6510; Fax +44 161 276 6145
Biography:
Dr Sofia Douzgou graduated from La Sapienza University Medical School (Rome, Italy) in 2004. She specialised in Medical Genetics in La Sapienza University Postgraduate School. In 2008 she completed an MD with Honours in the clinical presentation of rare genetic syndromes with hypertrichosis. From 2008 to 2010 she worked as a Consultant Geneticist in the Institute of Child Health, Aghia Sophia Children's Hospital, Athens, Greece. From 2011 to 2012 she worked as a Clinical Fellow at the Manchester Centre for Genomic Medicine. She was appointed a Consultant in Clinical Genetics at the Manchester Centre for Genomic Medicine and Honorary Senior Lecturer at the University of Manchester in 2013. She completed a Master's degree in health care management at the School of Economics, University of Piraeus, Greece, in 2013. She was awarded a PhD in dysmorphology services by the Medical School of the University of Athens, Greece, with distinction, in 2015. She became a Fellow of the Royal College of Physician in 2017. Dr Douzgou currently acts as the Developmental Disorders' Team Lead for the Manchester Centre for Genomic Medicine. She is Tele-Health Lead for the ERN ITHACA, a European Reference Network for Congenital Malformations and Intellectual Disability and Dysmorphology assessor for the Clinical Genetics Educational external quality assessment (EQA).
Dr Douzgou sees patients of all ages with rare genetic syndromes of intellectual disability and/or multiple congenital malformations, developmental disorders affecting the eye, CHARGE syndrome and ear-nose-throat malformations.
Dr Douzgou's research interests are the use of web-based technologies to improve the care of patients with rare syndromes of intellectual disability and/or multiple congenital malformations; also the genetics of spliceosomal disorders. For more details on her research, please visit her University of Manchester webpage.
Clinics: 
General paediatric and adult genetic clinics – Saint Mary's Hospital and Lancaster Royal Infirmary (developmental disorders including congenital malformations and intellectual disability).
Paediatric genetic eye clinics – at Saint Mary's Hospital.
Specialist clinics – CHARGE syndrome clinic and Ear-Nose-Throat malformations clinic at Saint Mary's Hospital.