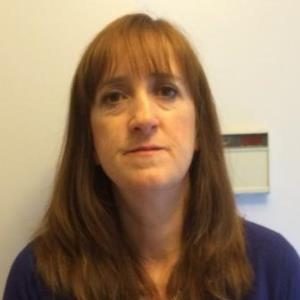 Dr Teresa Kelly
Consultant Obstetrician (Saint Mary's Oxford Road Campus)
Qualifications:
MBCHB, MA, MRCOG
Special Interests:
Maternal Medicine (Diabetes, renal disease and Epilepsy in pregnancy) Fetal Medicine
Biography
Dr Kelly trained in Glasgow and was appointed as a Consultant in Yorkshire in 1999. She moved to Salford Royal Hospital in 2001, where she was appointed as Clinical Director the following year. Dr Kelly played a key role in ensuring the Obstetric services were safely transferred from Salford when the obstetric service closed in 2011. Dr Kelly moved to work at Saint Mary's Hospital but continues to provide comprehensive antenatal services on the Salford site to ensure patients can have care closer to home.
Dr Kelly has a busy maternal medicine clinic, seeing patients with Diabetes, Renal disease and Epilepsy. She undertakes a fetal medicine ultrasound session weekly and runs a busy antenatal clinic. As the Clinical Director for Clinical Effectiveness in Saint Mary's Hospital, she has been recognised to lead an effective governance team within the Division. Dr Kelly is the Division's infection control lead and ensures that infection control is a priority in the Unit.