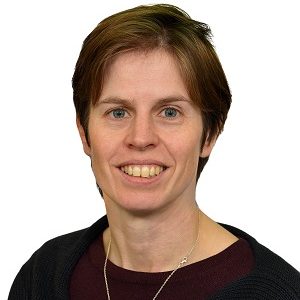 Dr Tracy Briggs
Consultant Clinical Geneticist
Qualifications: BSc, MBChB, MRCPCH, PhD
Registration: GMC 6070969
Professional bodies: Royal College of Paediatrics and Child Health, British Society of Human Genetics and Clinical Genetics Society, UK Dysmorphology Club, Skeletal Dysplasia Group, Neurogenetics group and Autoinflammatory group.
Role: Consultant Clinical Geneticist
Contact: +44 161 7012661
Biography:
Dr Briggs is a Clinical Senior Lecturer at the University of Manchester and an Honorary Consultant in Genetic Medicine since 2016. She studied Medicine at Liverpool University and trained in paediatrics and then completed professional training in Clinical Genetics. She undertook a PhD as a Wellcome Trust Clinical Fellow, based primarily in Manchester but also in Seattle, USA with Professor Keith Elkon. She studied genetic disorders of the immune system, particularly autoimmune/inflammatory diseases at PhD level and subsequently as an NIHR Clinical Lecturer. As a Senior Lecturer Tracy's research continues to focus on the genetics and transcriptomics of autoimmune and inflammatory disease, with funding from the NIHR as a Transitional Research Fellow, as part of the Manchester Biomedical Research Centre and from the Medical Research Foundation. For more information regarding her research work, which includes a clinic to study the natural history of monogenic type I interferon driven disorders, see https://www.research.manchester.ac.uk/portal/tracy.briggs.html.
Clinics: Her clinics include general genetic and immune genetic clinics, including both immunodeficiency and autoimmune/inflammatory disorders, at Manchester Foundation Trust and monthly general genetic clinics in Blackpool.