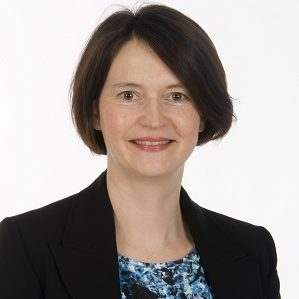 Dr Ursula Winters
Consultant Obstetrician and Gynaecologist
Qualifications:
MB, BCh, BAO, MRCOG, MD.
Special Interests:
Vulval disorders, Colposcopy, Obstetric perineal injury.
Biography
Dr Winters trained in Dublin and qualified as a doctor in 1996. She obtained her MRCOG in 2001. Her postgraduate training in Obstetrics and Gynaecology was undertaken in the North West Deanery and completed in 2009.
She was awarded her MD from the University of Manchester in 2008 for research into vulval intraepithelial neoplasia.
Dr Winters was apppointed as a Consultant in Obstetrics and Gynaecology at Saint Mary's Hospital in 2010.
She is currently the lead clinician for colposcopy and runs a joint vulval dermatology, tertiary referral clinic for non-neoplastic vulval disorders.