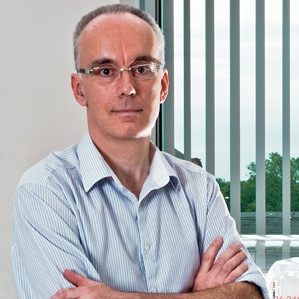 Professor Simon Mitchell
NIPE Lead and Consultant Neonatologist
Qualifications
MD, MRCP, DCH, DRCOG, FRCPCH
---
Special interests
My research interests have included genetic aspects of cerebral palsy, neonatal hearing screening, vitamin K status in preterm infants and non-invasive respiratory support and I have published several articles in these fields. I was awarded a Doctorate from the University of Dundee for the research on cerebral palsy.
---
Biography
I graduated in medicine from the University of Dundee in 1985 and undertook postgraduate training in paediatrics in London, Oxford and Birmingham. I completed my specialist training in neonatal medicine in Birmingham and Toronto, Canada and was admitted to the United Kingdom specialist register with accreditation in paediatrics (neonatal medicine) in 1999.
I am qualified and registered as an instructor and course director for the newborn life support (NLS) and instructor on the advanced resuscitation for the newborn infant (ARNI) courses run under the direction of the Resuscitation Council (UK).
I have worked with the University of Salford over the past 19 years developing & delivering training / support for midwives and neonatal nurses undertaking extended clinical roles and was appointed honorary Professor in February 2009.
I have held various committee appointments at local & National level including NICE Health Technologies Appraisal, MHRA Independent Scientific Advisory Committee for Database Research, British Paediatric Surveillance Unit, and Chair of the Northwest (Greater Manchester Central) Research Ethics Committee. I am a member of the multi-professional advisory panel for Baby Lifeline charity.