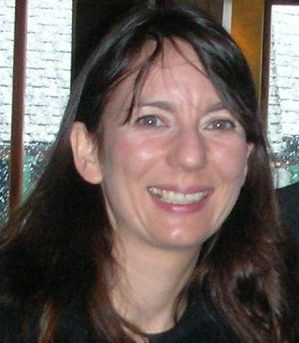 Dr Emma Woodward
Consultant Clinical Geneticist
Qualifications: MA MB BChir PhD FRCP
Registration: GMC 4626909
Professional bodies: Fellow of the Royal College of Physicians, British Society of Genetic Medicine (and Scientific Programme Committee Member 2014-2016, Chair Scientific Programme Committee 2016-2019), Cancer Genetics Group (and Steering Group Committee Member 2010 – 2016), Clinical Genetics Society, European Society Human Genetics (and Scientific Programme Committee Member 2014-2015).
Role: Consultant Clinical Genetics
Contact:0161 276 8677
Biography:
Dr Emma Woodward studied medicine at the University of Cambridge where she also completed a PhD studying familial phaeochromocytoma and familial renal cancer. Dr Woodward then undertook training in adult medicine in London, Lausanne and N. Ireland prior to her higher specialist training in Clinical Genetics in Birmingham.  During this time Dr Woodward received an NIHR Clinician Scientist Award and undertook further study of familial renal cancer. She became a consultant at Birmingham Women's Hospital in 2008 and at Saint Mary's Hospital in 2015.
Dr Woodward's current research is aimed at understanding the inherited predisposition to cancer, in particular thyroid cancer and also whether structural genomic variants influence cancer predisposition risk. Her clinical work involves the inherited predisposition to adult and paediatric onset cancers.
Clinics: General Cancer Genetics Clinic / Paediatric Cancer Genetics Clinic at Saint Mary's Hospital.