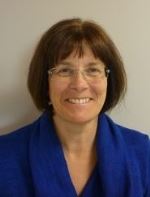 Dr Kay Metcalfe
Consultant Clinical Geneticist
Qualifications: MBBS FRCP MD
Registration: GMC 3242164
Professional bodies: Membership of Royal College of Physicians, British Medical Association, General Medical Council, British Society for Genetic Medicine, Association for Inherited Cardiac Conditions.
Roles: Consultant Clinical Geneticist, Educational and clinical supervisor for trainees in Clinical Genetics, Directorate lead for Clinical Effectiveness, Genetics Consultant lead for Fetal Medicine and Cardiac Genetics, RCP workforce representative for Clinical Genetics, Clinical Genetics Society lead for Workforce and for Clinical Governance, Trustee board of Association for Inherited Cardiac Conditions.
Contact details: Tel: +44 161 276 5165; Fax +44 161 276 6145
Biography: Dr Metcalfe trained at the University of Wales College of Medicine qualifying in 1987. She undertook postgraduate training in paediatrics at Newport Gwent and completed Senior House Officer and Registrar rotations at Royal Liverpool Children's Hospital Alder Hey before undertaking the training programme in Clinical Genetics in Manchester. Kay completed an MD thesis on research in Williams syndrome and elastin gene related disorders in 2000. She was appointed as a Consultant Clinical Geneticist in Genetic Medicine in Manchester in March 2001.
Clinics: General Genetic, dysmorphology and cardiac genetic clinics at St Mary's Hospital and in Lancaster, Burnley and Macclesfield.