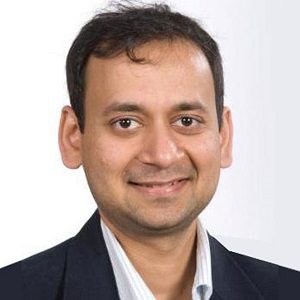 Dr Siddharth Banka
Consultant Clinical Geneticist
Qualifications: MBBS, MRCPCH, PhD
Registration: GMC 6058372
Professional bodies: Royal College of Paediatrics & Child Health, British Society of Human Genetics and Clinical Genetics Society, American Society of Human Genetics, European Society of Human Genetics, British Inherited Metabolic Diseases Group.
Role: Consultant Clinical Geneticist
Contact: 0161 701 2661
Biography:
Dr Banka qualified in Medicine from Mumbai and then undertook clinical training in Paediatrics at various centres in the UK. He trained in Clinical Genetics in Newcastle and Manchester between 2006 and 2013. In 2008 he was awarded a NIHR Research Training Fellowship for PhD study on the genetics of Metabolic disorders with Haematological manifestations. Subsequently he developed interest in paediatric developmental disorders caused by defects in chromatin remodelling and copy number variants. He currently holds a joint appointment with the University of Manchester as a Senior Clinical Lecturer and a Consultant Clinical Geneticist at the Manchester University Hospital NHS Trust.
Dr Banka established and leads a specialist Chromatin Disorders clinic at Saint Mary's Hospital. The Manchester Chromatin Disorders clinic is the only specialist clinic for this group of conditions in the country. His research group uses a combination of genomics, clinical and functional studies to identify novel disease-genes and mechanisms;  improve interpretation of genomic data; and to delineate the phenotypic spectrum of rare genetic diseases. More information on his research interests can be found here.
Dr Banka is the Research Coordinator for the European Reference Network for Intellectual Disabilities and Congenital Malformations (ERN-ITHACA). He is the Pathway lead for the MSc for the NHS National Genomics Scientist Training Program (STP). He is a member of the Clinical Genetics Society Council.
Clinics: 
Saint Mary's Hospital – General Genetics clinic (adult and paediatric)
Saint Mary's Hospital – Chromatin Disorders clinic (adult and paediatric)
Royal Preston Hospital – General Genetics clinic (paediatric)