Being a midwife with MFT means being part of a highly-skilled team caring for women, whatever their needs, at all stages of their maternity journey.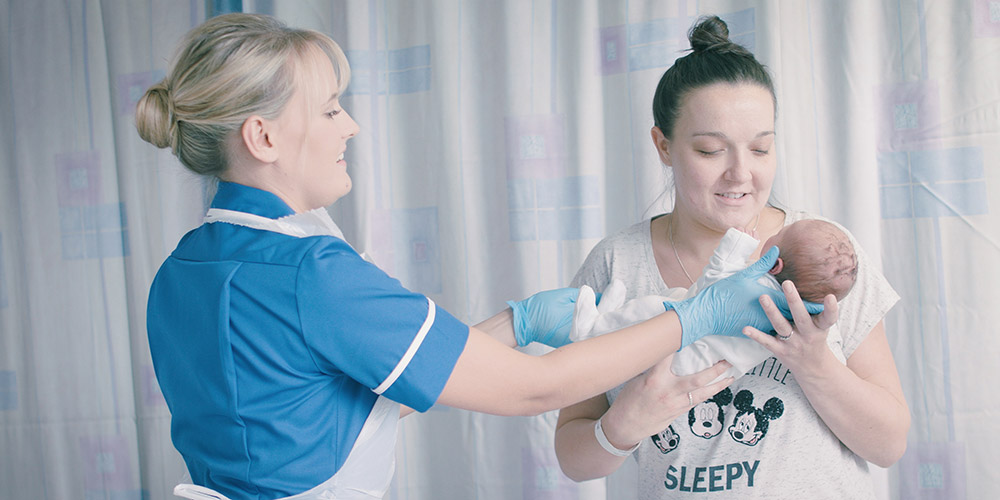 We offer a range of midwifery career options – in a variety of settings – at St Mary's Hospital, including newly-qualified Band 5 posts with a supportive preceptorship package, Band 5 and 6 midwifery posts in both hospital and community settings, and continuity of carer posts, as well as rotational midwives and specialist midwifery roles.
Highly commended in 2018 as the RCM Maternity Service of the Year, our leading-edge services are tailored to meet the needs both of our local population in Manchester, and from areas in the Greater Manchester conurbation, the North West and beyond. We have a host of specialist clinics for women with complex medical problems, along with co-located Newborn Intensive Care Units (NICU's) for babies across Greater Manchester who need extra support.
Providing comprehensive world-class maternity care from pre-conceptual counselling for women with pre-existing medical conditions through to postnatal outpatient services, our midwives can grow their experience across the full spectrum of care, from home birth to high dependence and complex tertiary care.
With the opportunity for clinical rotation, you can gain experience in all areas of the service – enabling you to grow and maintain your full range of clinical skills and technical knowledge. We also offer the chance to be part of ground-breaking research trials.
No matter what level you join us at, we're committed to developing your skills as a dedicated midwife and will support your ongoing personal and professional development.
In addition to our robust preceptorship programme for newly-qualified midwives, we also offer the following development opportunities:
Band 6 development programme
RCM Leadership programme for Band 7 Ward Managers
Mary Seacole scholarship for Ward Managers
Training in speciality for Examination of the Newborn
Critical Care Course
Newborn Life Support
PhD opportunity