As the UK's largest NHS Trust, with a leading integrated health, teaching, research and innovation campus in the thriving city of Manchester, we offer a unique range of services to our diverse communities across the North West and beyond. MFT offer the opportunity to work across a range of specialties and job roles, which means that you can spend your entire career here.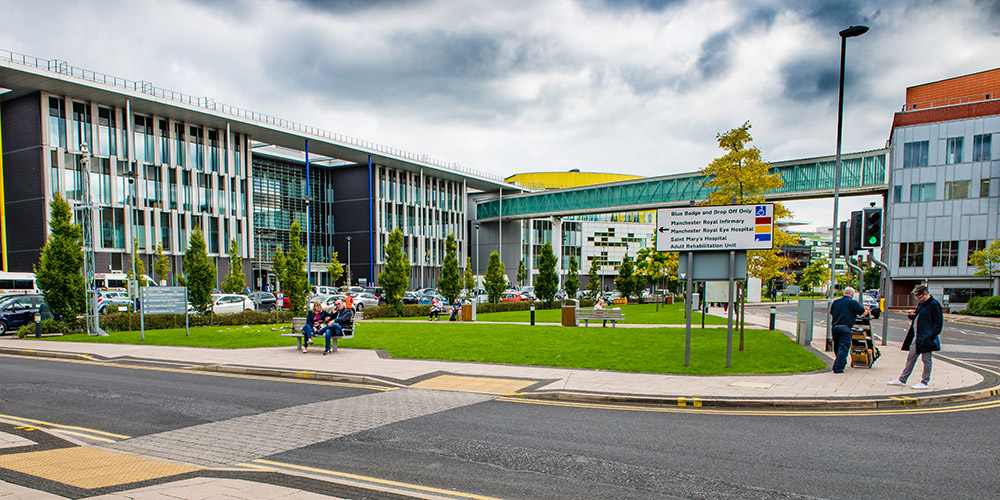 Our Hospitals
With hospitals, Managed Clinical Services and a local care organisation across North, Central and South Manchester and Trafford, you'll see that every opportunity is open to you here.
Manchester Royal Infirmary – Providing local district hospital services to the local community as well as a regional trauma centre and specialist regional centre for kidney and pancreas transplants, haematology, sickle cell disease and renal dialysis. Our Heart Centre is a major provider of cardiac services in the region, specialising in cardiothoracic surgery and cardiology.
Wythenshawe Hospital – Providing local district hospital services to the  local community together with specialist services including cardiology and cardiothoracic surgery, heart and lung transplantation, respiratory conditions, regional burns and plastics centre, cancer and breast care services.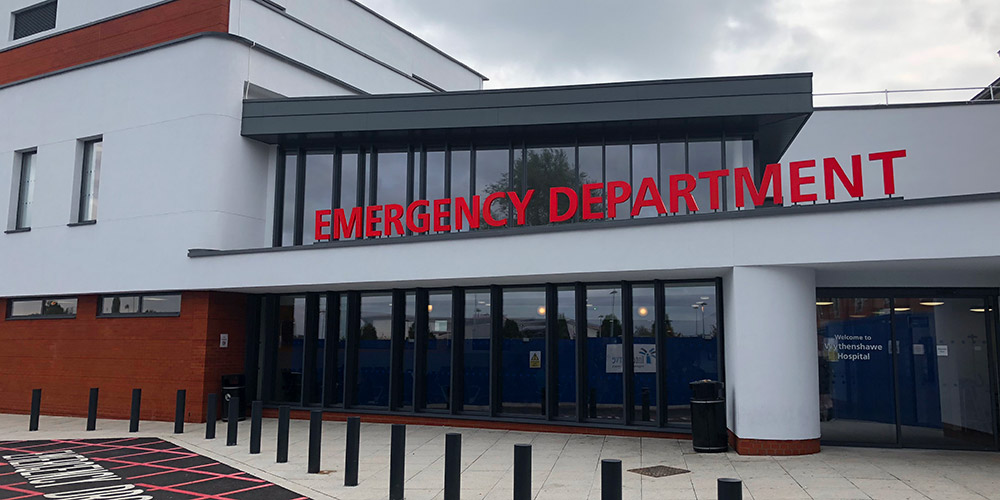 Clinical Scientific Services – Delivering state-of-the-art adult critical care services including cardiac intensive care and burns intensive care, in modern, bright and spacious units. Our nursing staff provide compassionate, individualised care for critically ill patients requiring multi-organ support.
Royal Manchester Children's Hospital – As the largest single-site children's hospital in Britain, we see over 185,000 patients each year across a range of specialties including oncology, haematology, bone marrow transplant, burns, genetics, and orthopaedics.
Saint Mary's Hospital for Women and Babies – With a wide range of world-class medical services for women, babies and children, we provide the highest standards of care in Obstetrics/Maternity, Gynaecology and Newborn Intensive Care. We're also home to the Manchester Centre for Genomic Medicine and Sexual Assault Referral Centre.
Trafford Hospital – The Birthplace of the NHS, we deliver inpatient and outpatient services specialising in orthopaedics, elderly medicine and stroke rehabilitation.
North Manchester General Hospital – The hospital has a full accident and emergency department, which includes a separate paediatric A&E unit. It's recently benefitted from a £35m investment in the Women and Children's department which now offers a level 2 neonatal unit, maternity, labour and children's wards.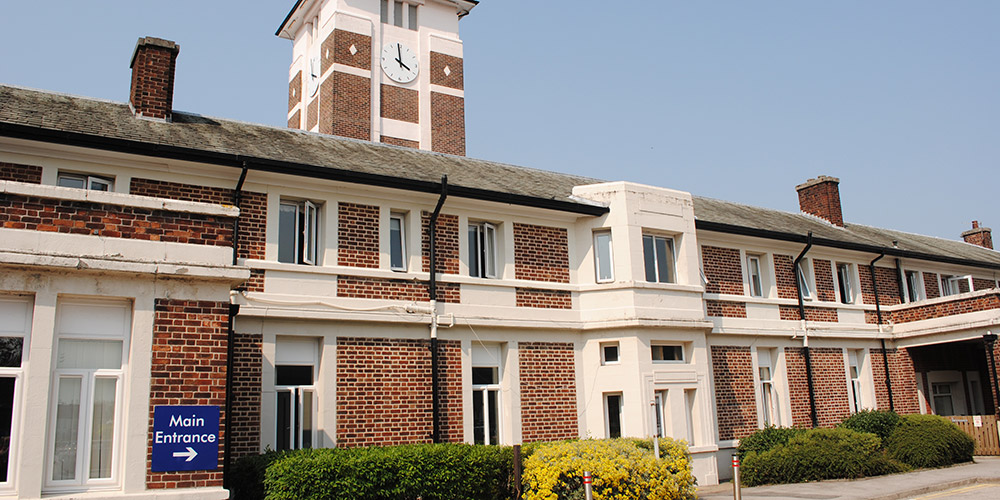 Withington Hospital – Providing specialist care to patients requiring diagnostic treatment and day surgery, with specialisms including Ophthalmology, Dermatology, Urology, Audiology, ENT and Therapies.
Altrincham Hospital – Our purpose-built facility provides a high-quality, user-friendly environment for patients and staff, with a range of general and specialist outpatient and diagnostic services.
Royal Manchester Eye Hospital – Delivering world-class ophthalmic care since 1814. Our surgeons are leaders in their fields supported by highly skilled and committed teams delivery emergency, out-patient and inpatient ophthalmic care.
University Dental Hospital of Manchester – As one of the major dental teaching hospitals in the UK, we train postgraduate and undergraduate dental students, student dental nurses and hygienist therapists.
Manchester and Trafford Local Care Organisation (LCO) – MFT is a key partner in the LCO, who provide integrated out-of-hospital care across a wide range of community services for adults and children, both in their own homes and across other locations. This includes community nursing, community therapy services, intermediate care and enablement, community-facing general hospital services and adult social care services.