Let us introduce you to Hive, an innovative digital healthcare solution which is transforming our service – and your career! Our vision is to transform the quality of care and the experience for our patients and staff by having the right information in the right place at the right time; first time, every time.
Transforming how we work together; Hive is beginning to deliver widespread change and improvement in everything we do and is the largest initiative of its kind and backed by a significant multi-million-pound investment. It's bringing all patient information together, enabling us to hold a single Trust-wide hospital record for each patient, helping us work together to improve our services.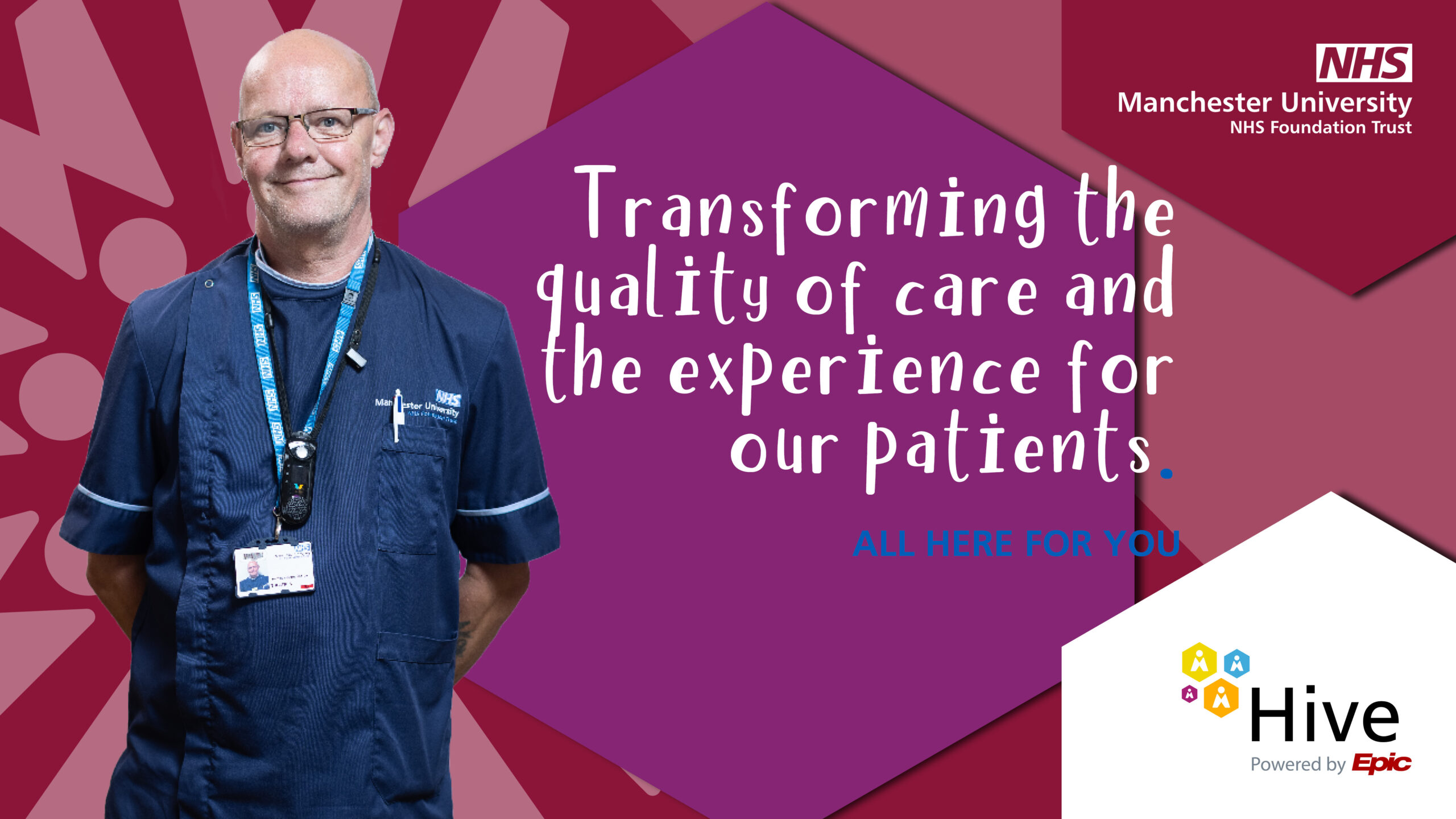 Following its launch on 8th September 2022, Hive's innovative and digitally advanced Electronic Patient Record (EPR) solution is bringing all our patient information into one easily accessible place to make our services more effective than ever before.  We're streamlining over 1,000 patient record systems and creating a single source of information that both staff and patients can use to achieve huge improvements on several fronts.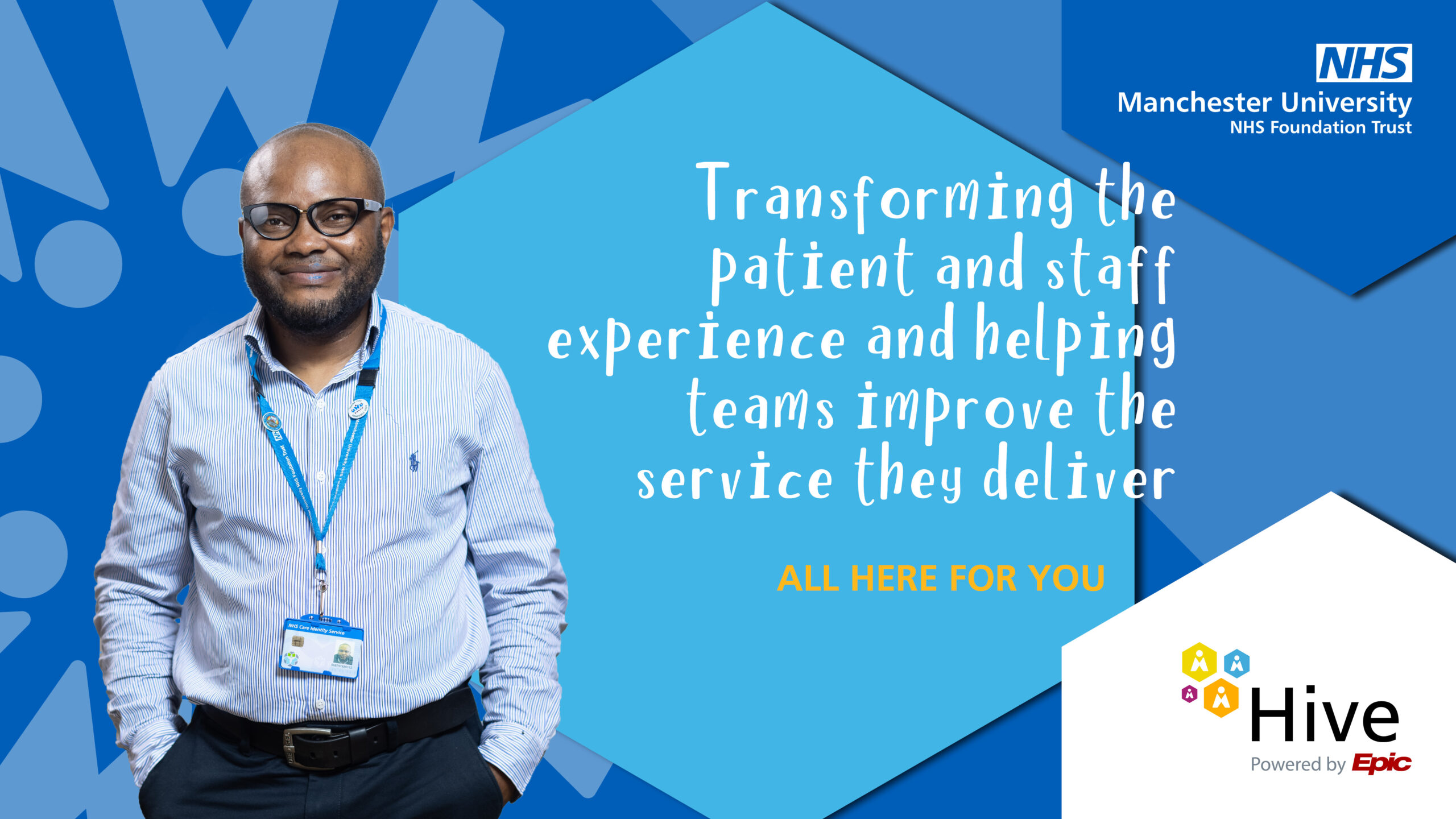 We've transformed the patient and staff experience enabling staff to improve how they deliver services to support better clinical decision making. By having one single system across our 10 Hospitals and managed clinical services, our staff are working more efficiently accessing all the information they need to care for patients whenever and wherever they need it. Our vision is to enable patients to have more control over their own care through My MFT – a dedicated online patient portal and app. We're also improving patient safety, providing alerts for potential medication errors, allergies, and infection risks.
We will continue to refine Hive; to roll out new and improved features and continue to improve how we work to deliver the best patient care and experience.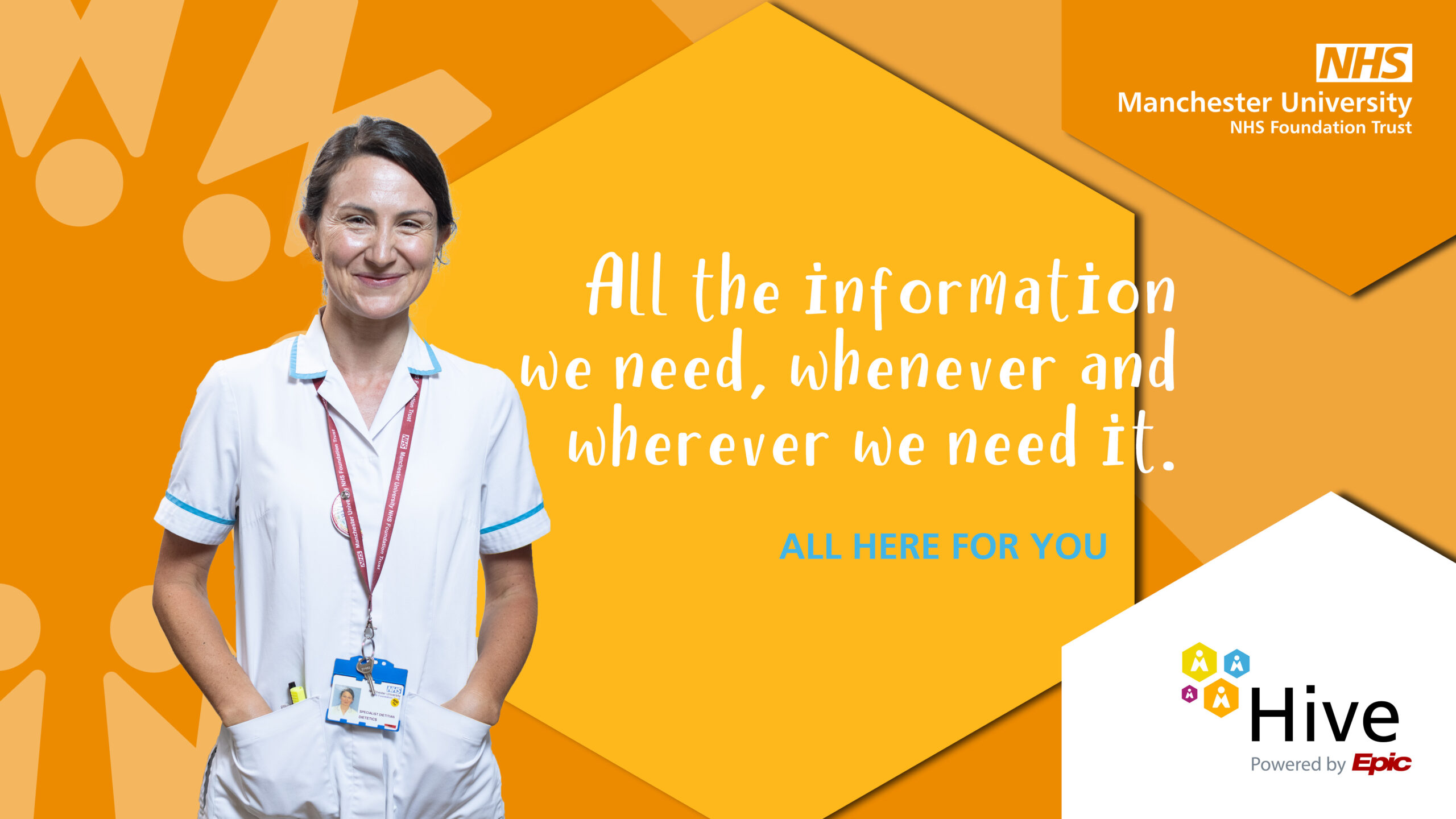 Developing our Digital Workforce
We're supporting all staff on their digital journey ensuring that they have the best knowledge and understanding of Hive to embrace and benefit from the new ways of working. Hive is a big change for all our patient facing teams so full, tailored training will ensure everyone feels they have the skill and confidence to use the Hive safely and efficiently. The training has been delivered both face-to-face in a classroom environment and through online eLearning.
We realise this can be daunting and new for our staff, so beyond training we feel it's important to provide the right support online and, on the ground, to ensure every user is able to embrace Hive and become fully confident using the system and digital technology in general! For that reason, we've developed a range of simple guides and resources, set up several local opportunities for our teams to attend drop-in sessions and also devised face-to-face courses where those using Hive will be able to grow their confidence and learn some every-day IT skills. We've even recruited Digital Facilitators who will be out and about at each site to offer support and advice face-to face.
Hive training is mandatory for all staff in a patient facing role, and for those who access patient data and clinical systems, and it includes both face to face and e-learning sessions. Training is mainly classroom based and takes place at locations across the Trust.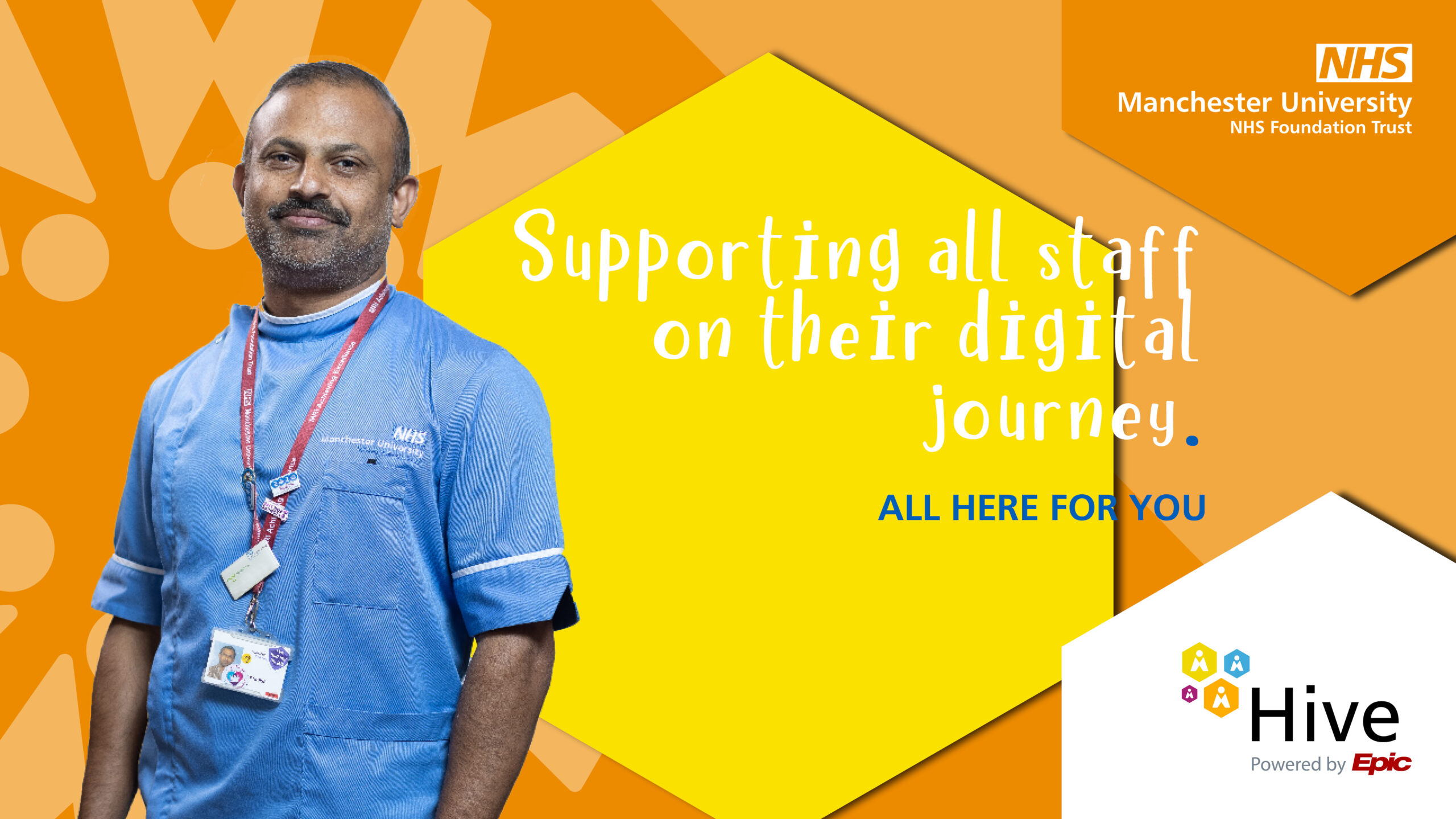 To help you understand better as a potential candidate for a role at our Trust what Hive means to both our patients, partners and our workforce, we've compiled some useful links to supporting information about HIVE:
MFT Hive
MFT Twitter
We'd encourage you to take a look at some of these digital links in order to broaden your understanding of the scale and scope of this initiative, how it could transform your career but most of all, the huge benefit to our patients across Manchester, Trafford and beyond.
A Busy bee's Intro to Hive
A busy bee's intro to Hive
My Healthcare In Your Hands
Hive means much more than the introduction of a new digital system. It means wide-spread change, and improvement, in every part and process in the organisation. We'd love you to be part of our digital journey, transforming care for all of our patients and their families. Come and thrive with Hive at MFT, the largest digital transformation programme across the NHS!
Take a look at our opportunities here; we look forwarding to hearing from you!
Join Us