Volunteers play a vitally important role within the health service. Here at Manchester University NHS Foundation Trust (MFT), we particularly value the contribution made by those who are supporting our patients and visitors, day in and day out. It's their dedication, time and effort that make our hospitals truly welcoming and friendly environments.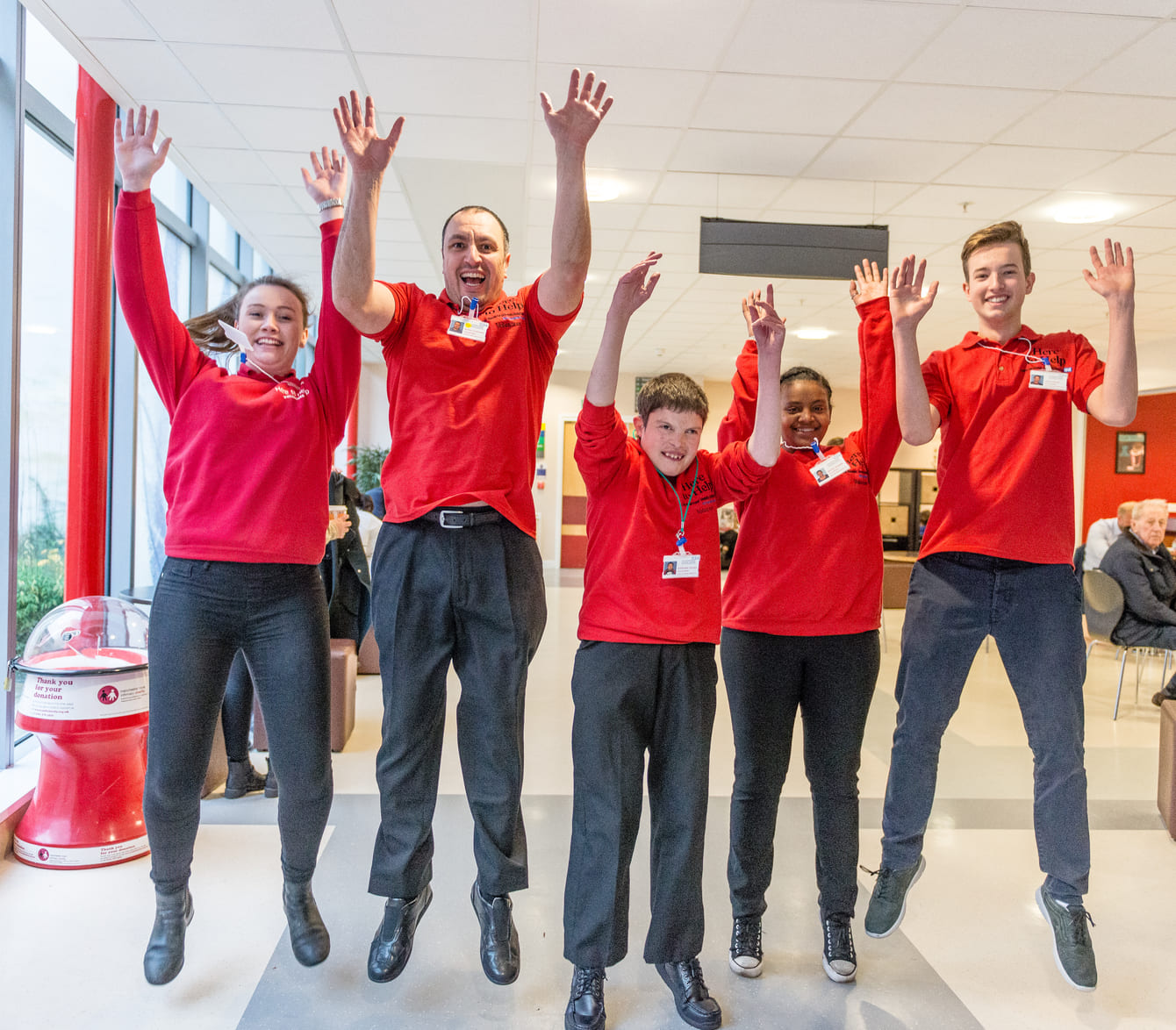 HOW VOLUNTEERING WORKS
We can offer a wide variety of volunteer roles at Oxford Road Campus Hospitals, Trafford General Hospital and Altrincham General Hospital. The opportunities are open to people from a diverse range of backgrounds and could include anything from Care Companion and Chaplaincy through to Dining Companion, Tea Bar Assistant or staffing the Information Desk. There's sure to be a role that suits your skills.
You can meet and greet our patients and visitors, help transport them around Oxford Road on our eco-bus or provide administrative support to staff, including interpretation and translation.
There are also opportunities to get involved in very specific areas of MFT's work, where age restrictions apply, these include:
Critical Care– helping to reduce isolation through activities and conversation
Paediatric and Adult A&E– acting as a point of information and advice for patients and relatives
Other possibilities include engaging patients with activity packs (including cards, boards, games, paints and crafts) and getting involved in conversation to reduce isolation across our sites, although age restrictions will apply again to the Royal Manchester Children's Hospital and specific wards.
If you're an animal lover, you might want consider our Pets-As-Therapy service. Or perhaps you'd prefer to become a dining companion to help reduce patient stress at mealtimes?
Some people even get involved in providing care, comfort, play and entertainment for sick children through our Radio Lollipop service.
If you have any other suggestions for how you might be able to help, we're open to ideas and are always developing new volunteering roles.
As a volunteer, you'll enjoy a special one-day induction course to welcome you to the Trust. We'll also provide training relevant to your role – from the use of wheelchairs to safeguarding awareness and dementia care. Our team of experienced senior volunteers will be on hand to offer you support and encouragement. In return for your commitment, we'll provide you with a uniform and cover reasonable travel expenses.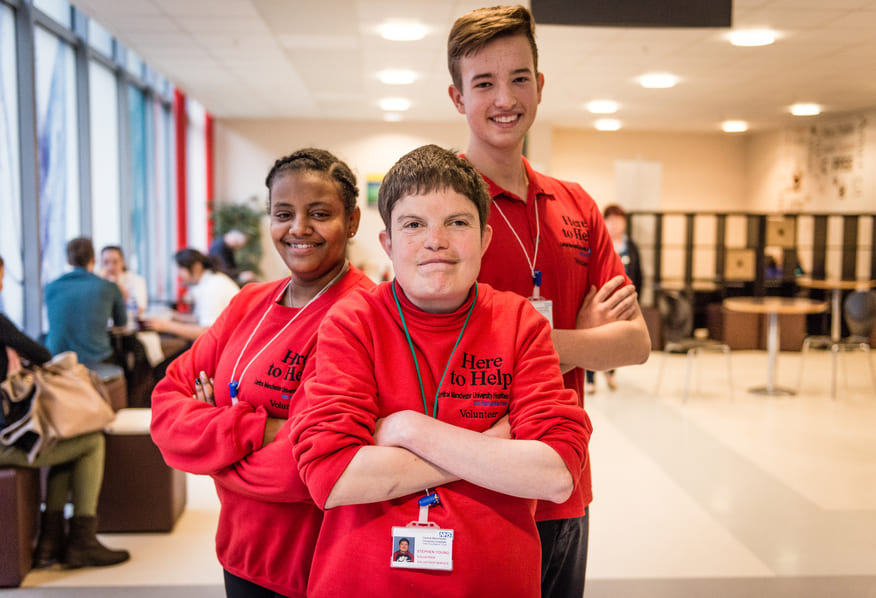 HOW TO VOLUNTEER
If you are aged 16 or over, you can apply to become a volunteer. If under 18, you must have a signed parental/carer consent form. We would like to encourage people from a variety of backgrounds, ages and levels of experience to join our volunteer community and will aim to find a role that best suits you and your individual strengths. Here are the steps you'll need to follow:
Complete an application form at http://bttr.im/eafgo
This will ask you to let us know a bit about yourself, your reasons for wanting to volunteer as well as your previous experience and specific skills. Once you have submitted your application, you will receive an automatic email with further documentation, which you will need to complete before your application can be considered and shortlisted.
Invited to our Interview, Training and Induction Day
If you're shortlisted at the first stage, we'll want to meet you. Our day together is a chance for us to get to know you and for you to get to know us! There are group interviews and fun exercises in the morning, as well as an overview of the Trust and paperwork, along with information about volunteering and our values and behaviours.
At lunch time, we will discuss your suitability for the role. You can also decide not to continue if you've decided volunteering is not for you.
In the afternoon, we organise mandatory training in the core skills you need to get you started as a volunteer. These include:
Equality, Diversity and Human Rights
Fire Safety
Health & Safety
Infection prevention and Control
Moving and Handling
Safeguarding Children and Adults
Information Governance
Summoning help in emergencies
We'll give you a handbook on the day, summarising the information and contact details provided throughout the training process.
Once offered the role, you will be required to take part in a series of online assessments to establish your learning on induction, which can be done at home or in your free time. The assessments are quick and easy to follow and you will be provided with a Volunteers' Certificate for your time!
Start your journey as an MFT volunteer, complete an application form at http://bttr.im/eafgo
If you need any further information or support then please get in touch with us via: volunteer.services@mft.nhs.uk, or phone 0161 276 5190.