Volunteers play a vitally important role here at MFT, and we really value the contribution you make. Thanks to the support you give to our patients, visitors and staff on a daily basis, it is your dedication, time and effort that make our hospitals truly welcoming and friendly environments. For those thinking of applying to volunteer with us, we can offer you a number of great benefits such as enhancing your personal skills and experience, giving back to your local community, and making new and lasting friendships at the same time! In addition to this, volunteers play an integral part in contributing and delivering our MFT Patient Experience and Involvement Strategy. Through genuine co-production, volunteers are actively involved in the improvement and development of Trust services including how we deliver our Volunteering Programme.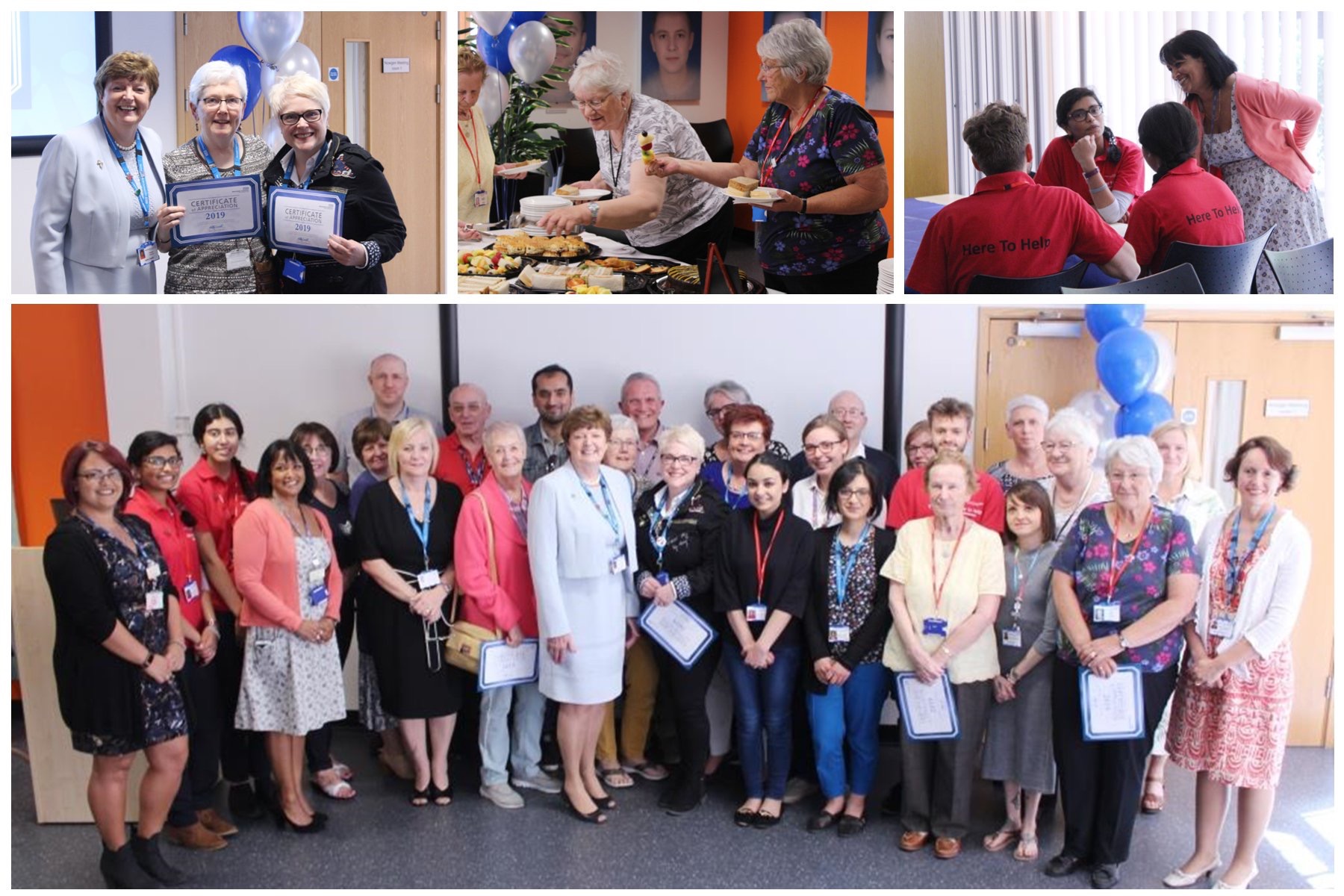 How volunteering works
We encourage people from a variety of backgrounds, ages and levels of experience to join our volunteer community and we offer a wide range of roles at our Oxford Road Campus Hospitals (ORC), Wythenshawe Hospital, Withington Community Hospital, Trafford General Hospital and Altrincham Hospital (WTWA), and North Manchester General Hospital.
Wherever you join us, we will work together to find a role that best suits you and your individual strengths.  For example, you could meet and greet our patients and visitors, help transport them around the ORC on our eco-bus or help ward patients with a virtual visit via a video call from a friend or family member.  We also work with various charity partners such as the League of Friends, PREVENT, Ticker Club, Radio Lollipop, Radio Wishing Well, Macmillan Cancer Care and the Royal Voluntary Service to provide specialist volunteer support in our hospitals.
At present, due to COVID-19, the roles we have available to volunteers can be subject to change.  Please contact us for further information on the roles we currently have available.
How can I become a volunteer?      
Currently due to COVID-19, applications to potential volunteers are restricted to those aged 16-69.  If you're under 18, you are required to complete a parental/carer consent form, which is made available on application.
Here are the steps to follow if you would like to apply to volunteer with us: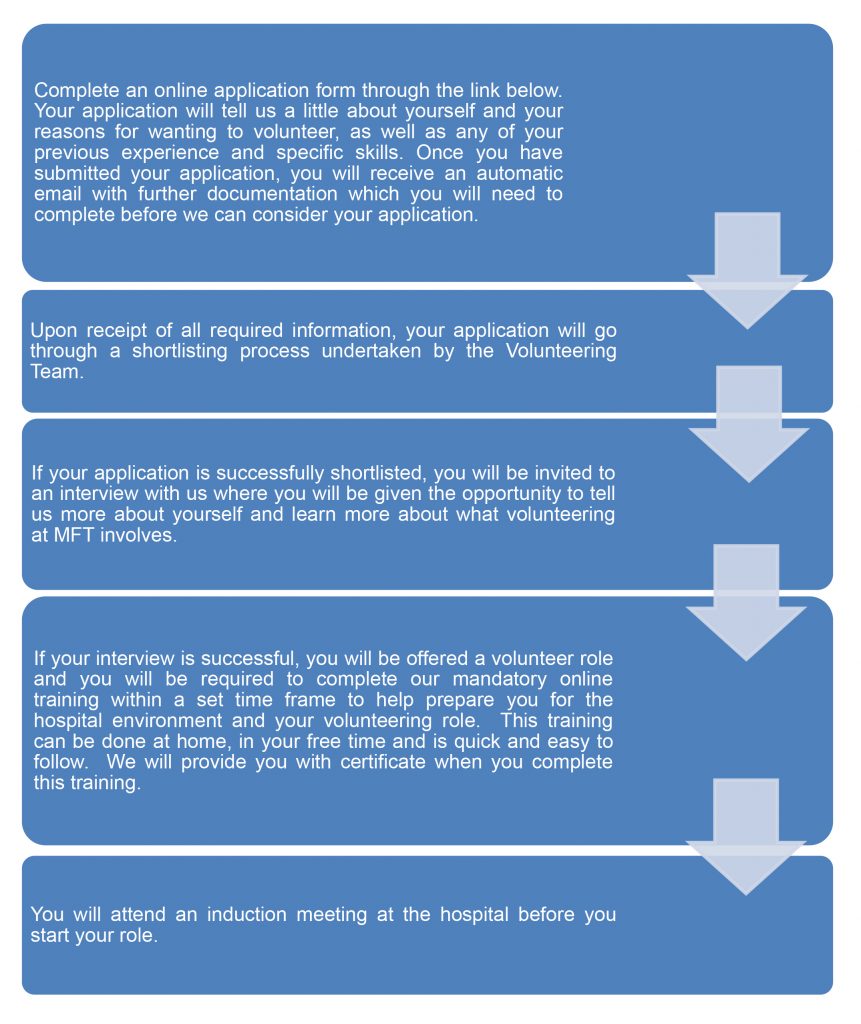 To get started on an online application form to become a volunteer with us, choose your preferred volunteering location from one of the below links:
Oxford Road Campus- Manchester University NHS Foundation Trust Volunteer Application
WTWA- Manchester University NHS Foundation Trust Volunteer Application 
North Manchester General Hospital- Manchester University NHS Foundation Trust Volunteer Application
How we'll support you
We will provide training relevant to your role, from the use of wheelchairs to safeguarding awareness and dementia awareness care. Our team of experienced volunteers will be on hand to offer you support and encouragement.  We also hold an annual celebration event to recognise and thank our volunteers as part of National Volunteering Week.    In return for your commitment, we'll provide you with a uniform and cover reasonable travel expenses.
Investing in Volunteers
Investing in Volunteers (IiV) is the UK quality standard for good practice in volunteer management. Investing in Volunteers has been designed to be an effective and rigorous process to ensure that volunteers receive the best possible management support, and organisations receive maximum benefit from their volunteers' contribution. MFT are proud to have been awarded this standard in November 2019 and will strive to continue to meet IiV standards of good practice that cover all aspects of volunteer involvement including:
Planning for volunteer involvement
• Recruiting and matching volunteers
• Recognising and rewarding volunteers
More information on the IiV standards can be found here: https://iiv.investinginvolunteers.org.uk/
Pears Foundation Project
Working in partnership with the Pears Foundation, we are offering further support for those aged 16-23 years old to get involved and volunteer at our hospitals as part of a two-year project.  Further information on the Pears Foundation National Youth Volunteering Programme can be found here:  https://pearsfoundation.org.uk/partners/nhs-trusts-young-volunteer-programmes/
National Volunteering Certificate (NVC) 
In partnership with Health Education England, MFT are offering the fantastic opportunity to all our volunteers to work towards gaining the National Volunteering Certificate and expand their learning, skills and experience!
Our volunteers can work towards this certificate by completing core standards through online learning, assessments and completing 60 hours of volunteering within a year.
The NVC is based on the National Care Certificate and as a result the learning can be used as evidence when applying for jobs in health and care.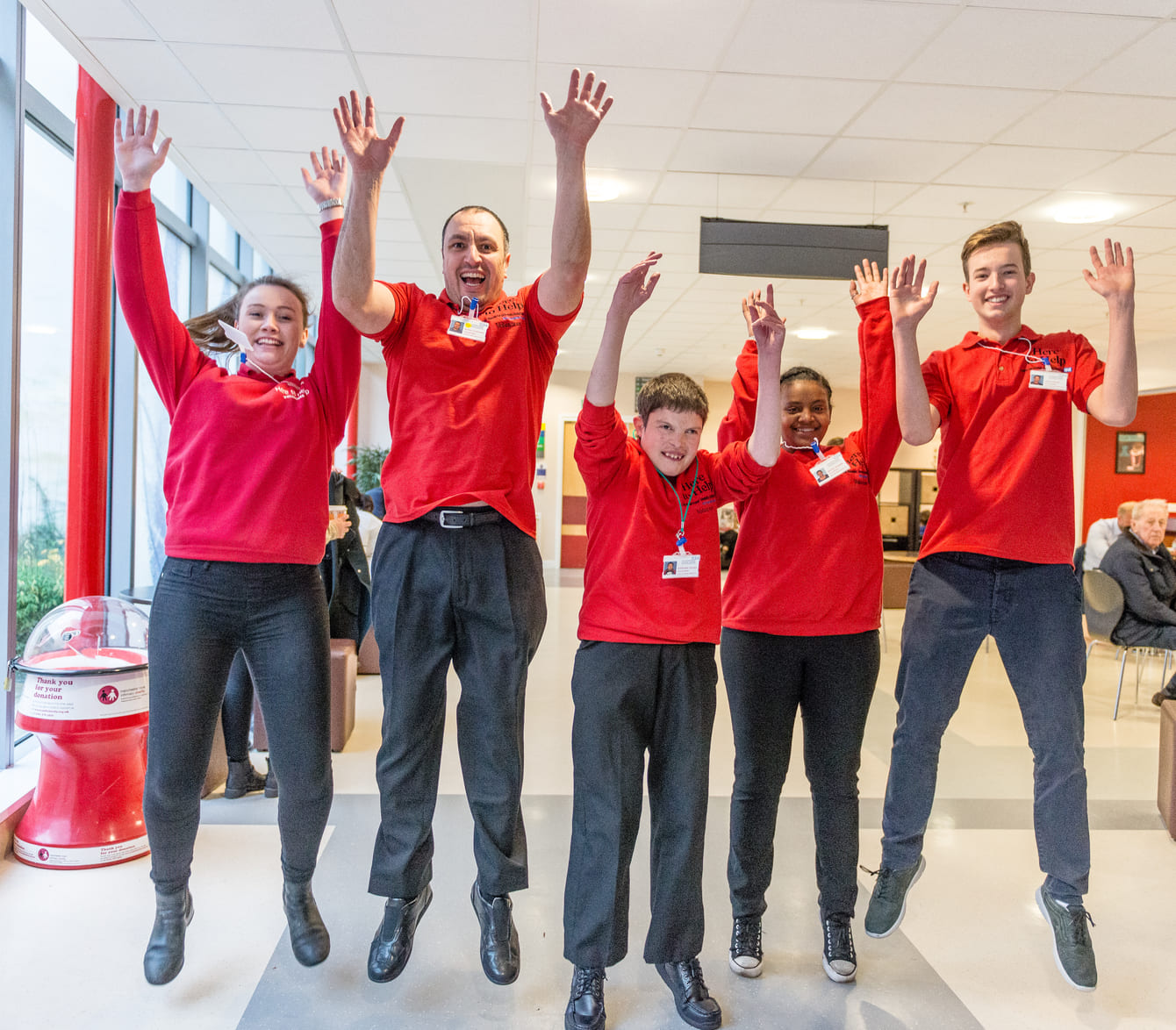 Volunteer Governor
In September 2020, a new Volunteer Governor, Mr. David Brown, was elected by MFT Volunteers to represent them and forward your views and ideas to the Board of Directors. For more information regarding MFT Governors and their roles, please visit
https://mft.nhs.uk/the-trust/governors-and-members/
MFT Volunteers Video
This video was filmed to help celebrate National Volunteers week in June 2019.  (Please note that this video was filmed prior to COVID-19).
MFT Volunteers Video  
Contact Us:   
Oxford Road Campus Hospitals (ORC), which includes Manchester Royal Infirmary, St. Mary's Hospital, Royal Manchester Children's Hospital, Manchester Royal Eye Hospital and University Dental Hospital of Manchester.
Email: volunteer.services@mft.nhs.uk
Telephone: 0161 276 5190.
WTWA Hospitals, which includes Wythenshawe, Trafford, Withington and Altrincham Hospitals
Email: Volunteeringcentre@mft.nhs.uk
Telephone: 0161 291 5962
North Manchester General Hospital
Email – volunteers.nmgh@mft.nhs.uk
Phone: 0161 604 5892