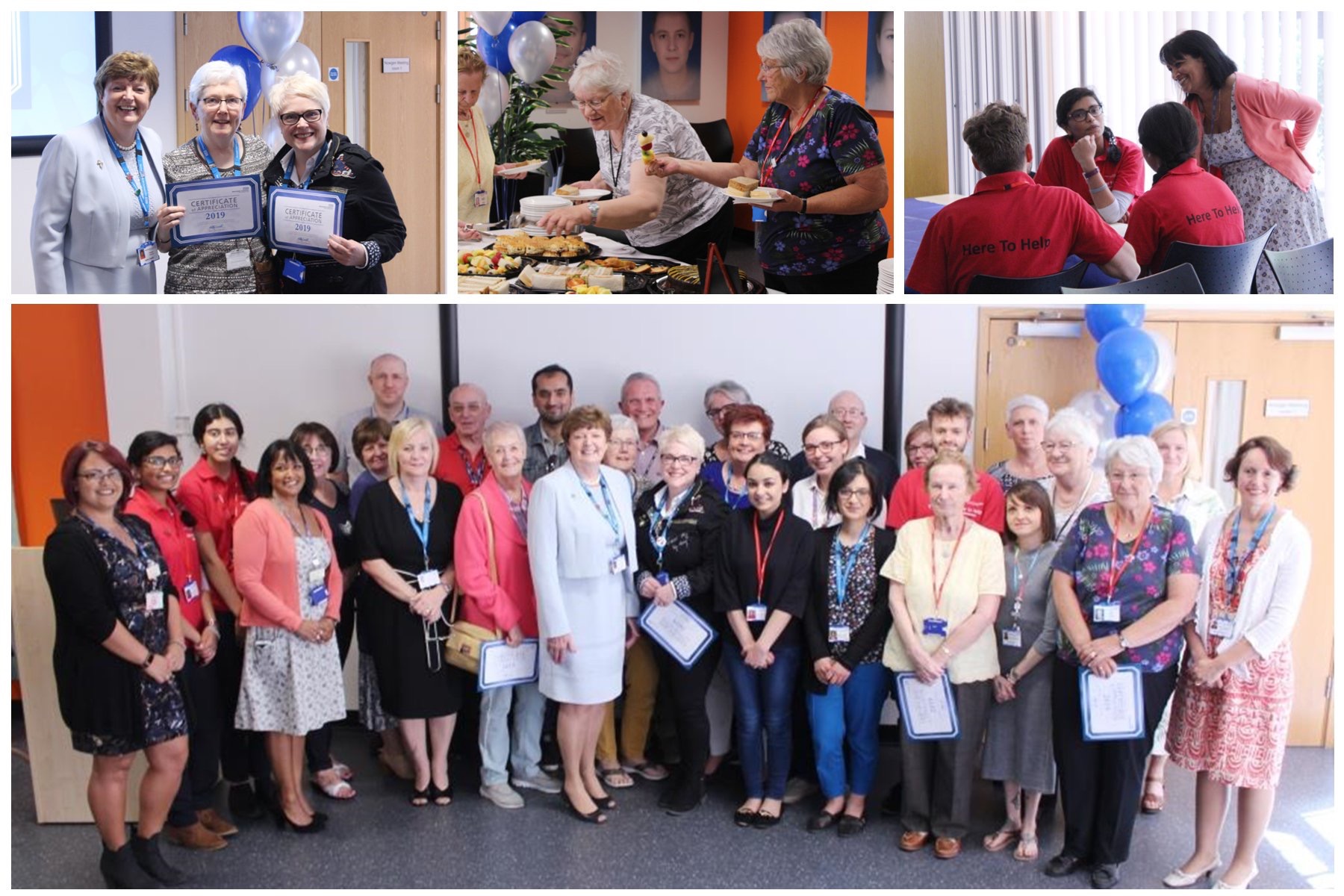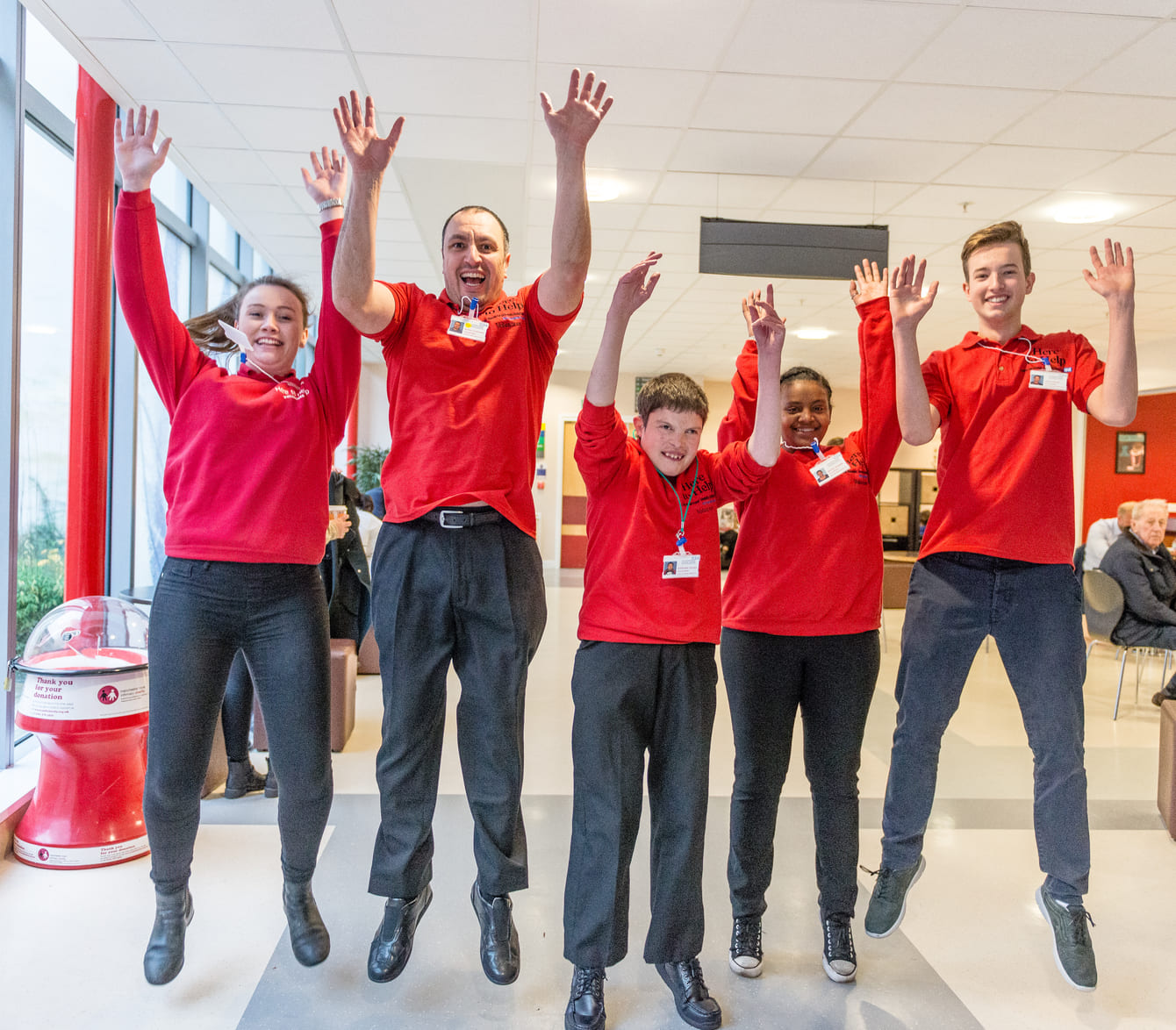 Volunteer at MFT
Volunteers play a vitally important role across all hospital sites at Manchester University NHS Foundation Trust (MFT). They help to support our patients and visitors, day in and day out at our reception areas and within wards and departments.
It's their dedication, time and effort that make our hospitals truly welcoming and friendly environments.
Who can apply?
We encourage anyone aged 16 onwards to join our volunteering community at MFT, which covers:
Oxford Road Campus (ORC) – Manchester Royal Infirmary, St. Mary's Hospital, Royal Manchester Children's Hospital, Manchester Royal Eye Hospital and University Dental Hospital of Manchester
Wythenshawe Hospital, Withington Community Hospital, Trafford General Hospital, Altrincham Hospital (WTWA)
North Manchester General Hospital.
Please note that roles may not be available at all sites. However, we will do our best to match you to a suitable role.
How much of a commitment is required?
The amount of time you can give is your choice. We understand that your time is valuable. Most of our volunteers commit to 2-3 hours a week. This helps us ensure that your volunteering experience is productive and rewarding for our patients, visitors, staff, and you.
What do our Volunteers do?
Wherever you join us, we will work together to find a role that best suits you and your individual strengths.  For example, you could meet and greet our patients and visitors, help transport them around the ORC on our eco-bus or support ward patients.
We also work with various charity partners such as the League of Friends, Prevent Breast Cancer, Ticker Club, Radio Lollipop, Northern Air Radio, Radio Wishing Well, EZRA, Refuah Care, Macmillan Cancer Care and the Royal Voluntary Service, and Pets as Therapy to provide specialist volunteer support in our hospitals.
MFT Volunteers Video – This was filmed to celebrate National Volunteers week, June 2019.
Volunteering Futures Video – This was filmed to help promote volunteering opportunities to young people across Manchester in 2022.
Investing in Volunteers
Investing in Volunteers (IiV) is the UK quality standard for good practice in volunteer management. It is an effective and rigorous process to ensure that volunteers receive the best possible management support. MFT are proud to have been awarded this standard in November 2019.
More information on the IiV standards can be found HERE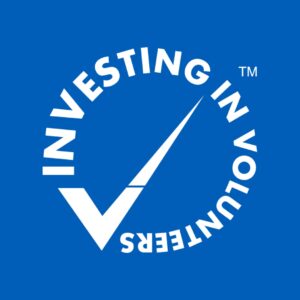 Voluntary Services at MFT works closely with:
Department of Culture, Media and Sport & NHS Charities Together on the Volunteering Futures Project
St John's Ambulance on the NHS Cadets scheme
What will I gain from volunteering?
Whilst volunteering with MFT you will:
Support your local community
Contribute to your wellbeing and that of patients, visitors and staff
Have the opportunity to work towards National Volunteering Certificate
Please be aware that volunteering is not work experience. Our volunteers do not carry out or shadow any clinical staff or gain any 'hands-on care' experience. Volunteer placements cannot be used as a placement/internship for a university or college course.
You can find out more about Work Experience at MFT HERE
What's the application process?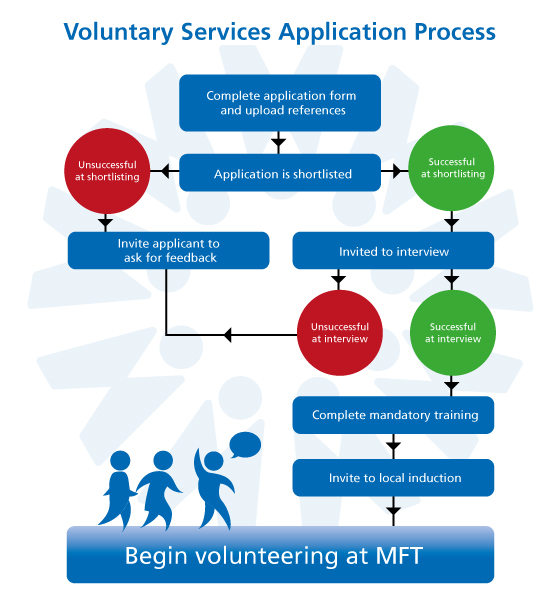 How do I apply?
Please apply to the site you would like to volunteer at:
Oxford Road Campus please click HERE
Wythenshawe/Trafford/Withington/Altrincham please click HERE
North Manchester General Hospital please click HERE
How long does it take to become a volunteer?
It can take up to 3 months from application. This depends on the submission of your signed references, parental consent (if required), and the completion of your mandatory training prior to becoming a volunteer.
How we can support you to become a volunteer?
You can find information about supporting your application HERE
If you have any queries regarding your application please contact:
If you require reasonable adjustments during the application process and beyond, please get in touch with the Assistant Voluntary Services Manager for the site you would like to apply at who will be able to support you further.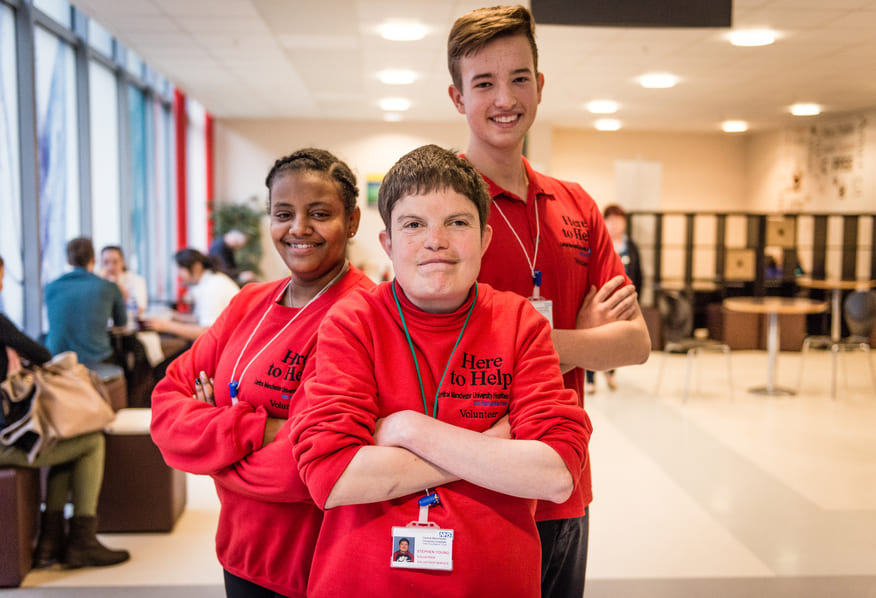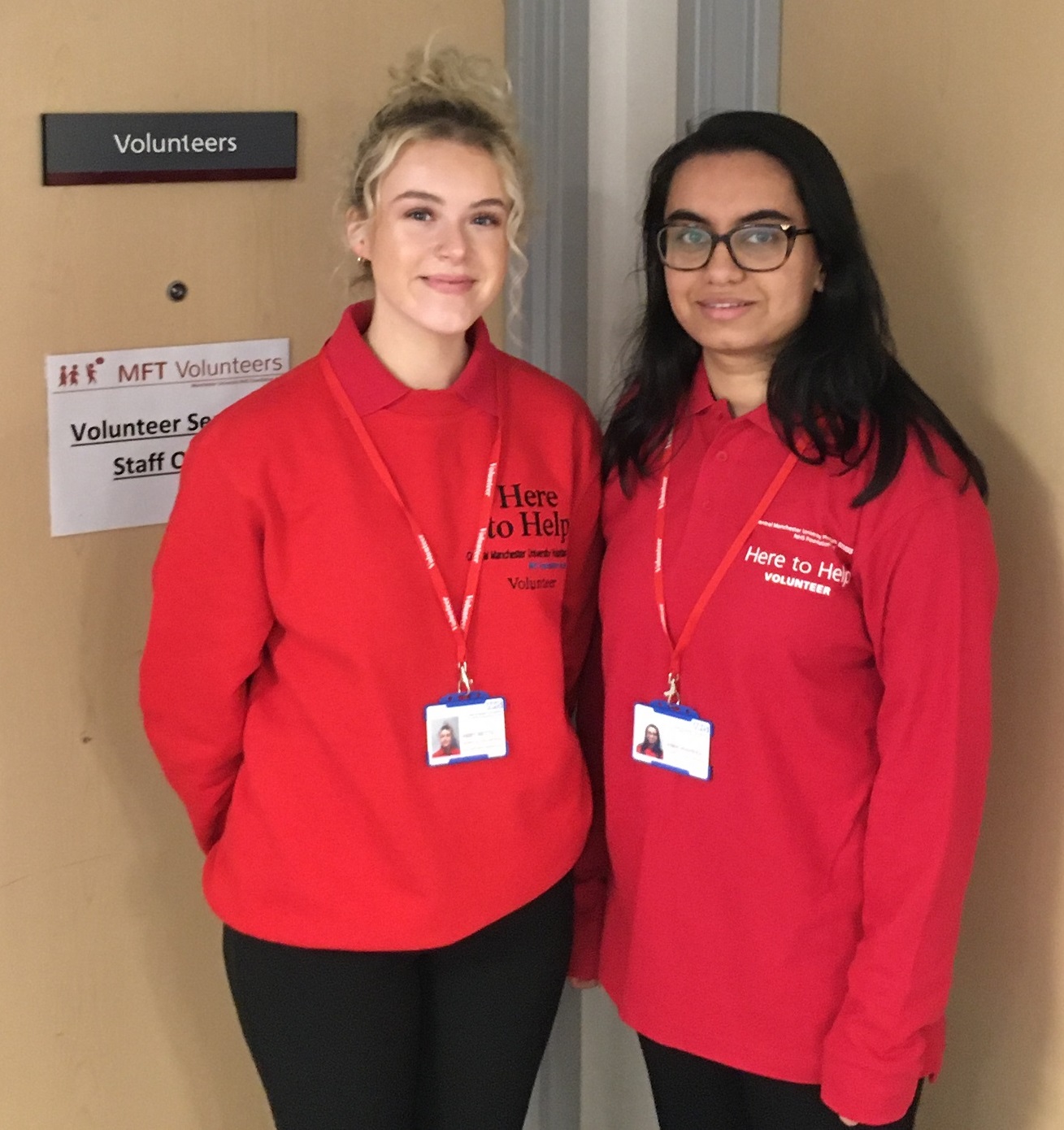 Volunteer Governor
In September 2020, a new Volunteer Governor, Mr. David Brown, was elected by MFT Volunteers to represent them and forward your views and ideas to the Board of Directors. For more information regarding MFT Governors and their roles, please visit
https://mft.nhs.uk/the-trust/governors-and-members/
MFT Volunteers Video
This video was filmed to help celebrate National Volunteers week in June 2019.  (Please note that this video was filmed prior to COVID-19).
MFT Volunteers Video