There has never been a better time to look for your next and best career move by joining Manchester University NHS Foundation Trust; the largest NHS Trust in England.
We're proud to be the UK's largest NHS Trust but more importantly, proud of our integrated health, teaching, research and innovation campus in the thriving city of Manchester that offers a unique range of services to our diverse communities across the North West and much further afield.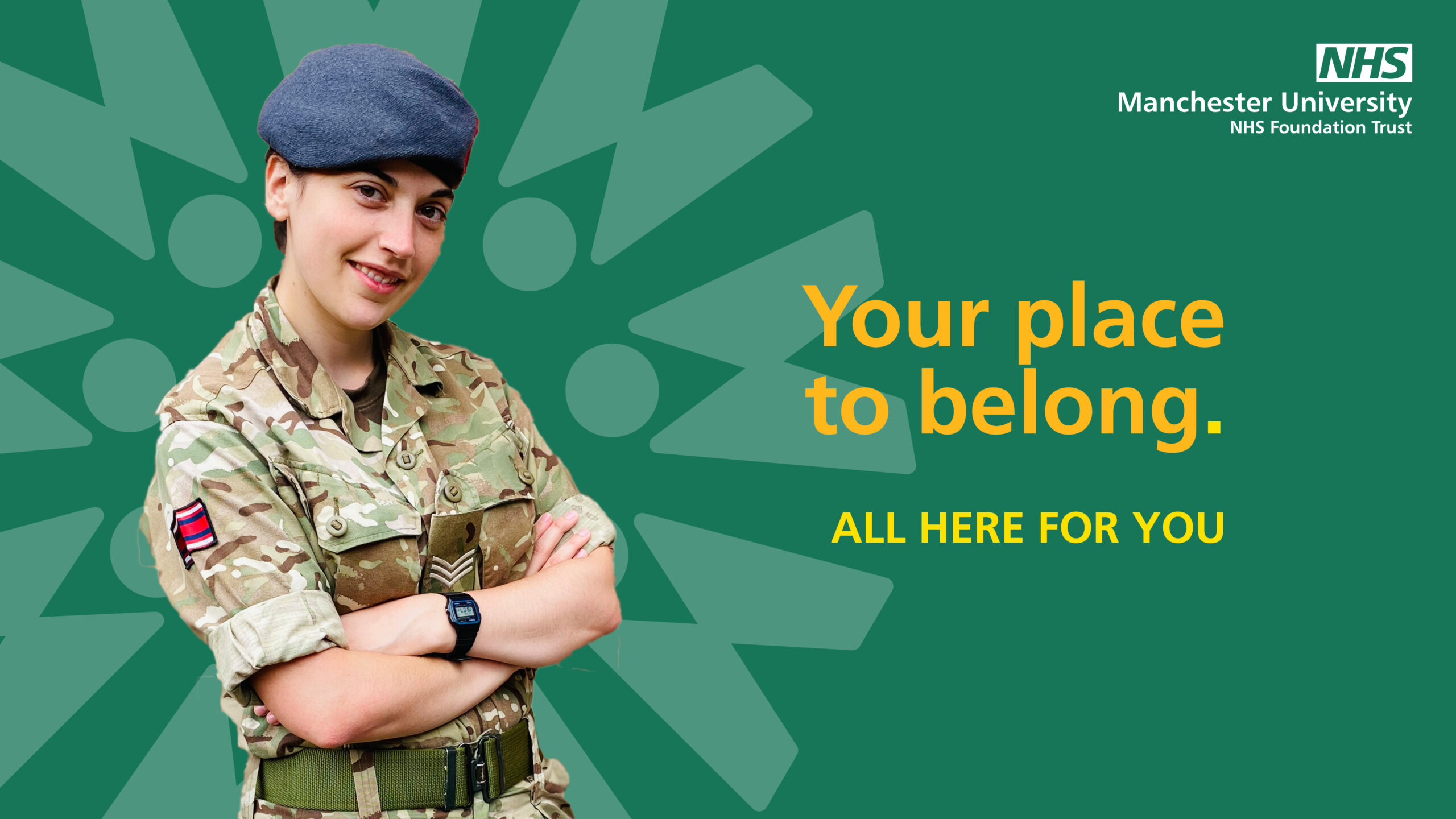 Support is the cornerstone of everything here. Join MFT and you join an organisation that cares for everyone. Bringing together 10 hospitals and community services from across Manchester, Salford, Trafford and beyond, we pool our knowledge, skills and resources to be the best for our patients, and each other. Everyone plays their part in providing outstanding care. And everyone has the opportunity to grow in a diverse, endlessly supportive environment where high quality patient care is taken incredibly seriously.
MFT is committed to embedding and upholding the principles of the Armed Forces Covenant. We're so committed to this that we've been awarded Gold Accreditation through the MoD Employer Recognition scheme, to ensure we stand out locally, regionally, nationally and internationally as an organisation that demonstrates exemplar support, care and unrivalled career opportunities towards the Armed Forces community.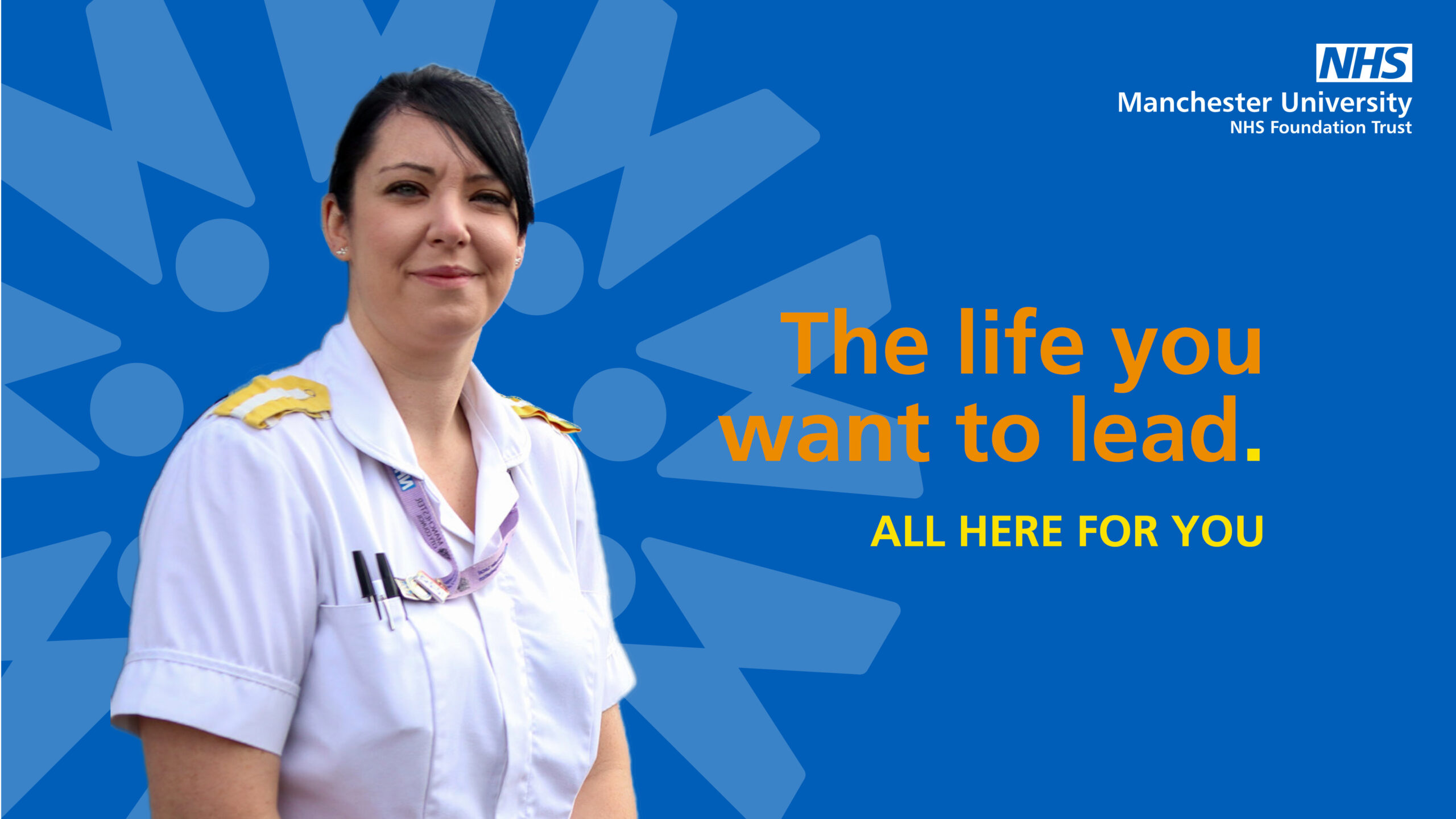 The key principle of the Covenant is recognising those who serve in the Armed Forces, whether Regular or Reserve, those who have served in the past, and their families and ensuring all these groups face no disadvantage compared to other citizens in the provision of public and commercial service. The Covenant also applies special consideration where appropriate in some cases, especially for those who have given most such as, the injured and the bereaved.
As an organisation, we recognise the value serving personnel, Reservists, and Veterans can bring to NHS roles; hence our huge support of the Covenant.
As a signatory to the Covenant, we:
Promote that we are a 'Forces Friendly' organisation.

Commit to improving the health outcome of patients who are serving personnel, reservists and veterans and their families.

Strive to support the employment of serving personnel, reservists and veterans and their families.

Support our employees who are members of the Reserve Forces and Cadet Force Adult Volunteers, including by accommodating their training and deployment where possible.
You can find out more about our commitment to the armed forces community here, including information on how we support patients from the armed forces community and our commitment to the 'Getting it right first-time' programme: https://mft.nhs.uk/community/armed-forces-covenant/.
To learn more about the Armed Forces Covenant and what it means for hospitals to be accredited, simply visit:
https://www.gov.uk/government/collections/armed-forces-covenant-supporting-information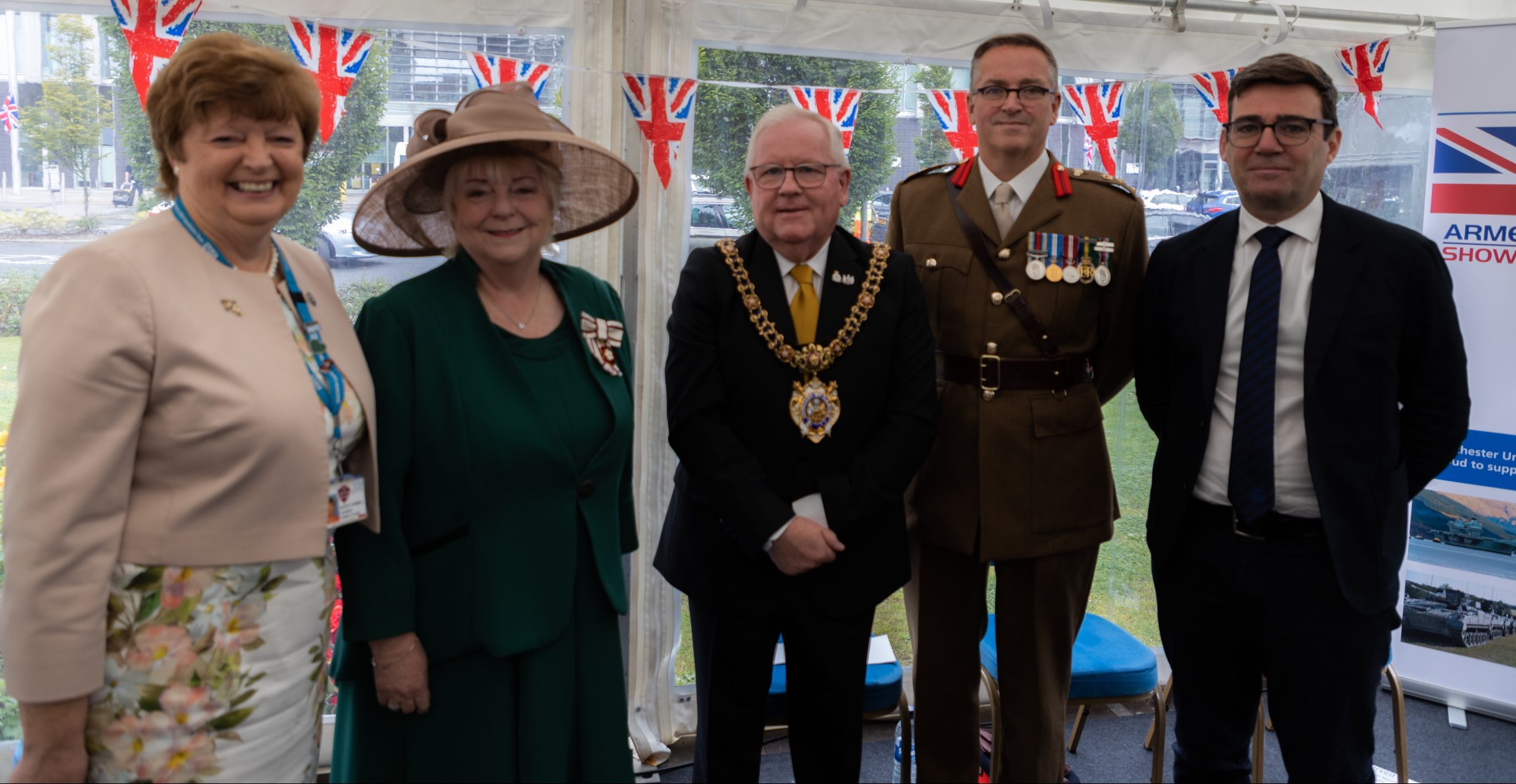 At MFT, our aim is to be recognised as an outstanding Forces friendly employer- this includes welcoming applications from ex-military personnel but also from your families and for those individuals who are involved in the Reserve Forces and are Cadet Forces Adult Volunteers.
The great news is that being part of the armed forces community has provided you with endless transferrable skills and knowledge and coupled with your personal life experience, this makes your very marketable to an organisation likes ours. We totally value the unique experience you can bring including outstanding skills as either a qualified Doctor, Consultant, Nurse, AHP, Health Care Scientist, Pharmacist or in a professional capacity acquired in roles that have been geared around Project Management, Operations, Human Resources, Transformation, Informatics, Estates & Facilities, Procurement, Governance, Equality, Diversity & Inclusion and much more.
In essence, to join us as a qualified Clinician, Nurse or Health Care professional you'll already have the essential and appropriate qualification and registration to the relevant professional body and for other non-clinical roles, we'd be looking to you for your tip top skills in communication, problem solving, planning & organisation plus leadership direction whilst ensuring your technical background, personal qualities and values are in line with those of MFT which are:
Everyone Matters
Working Together
Dignity and Care
Open and Honest

There are lots of similarities between MFT and the armed forces which make us an employer of choice for the armed forces community – in our case, improving the health and life chances of the thousands of patients our services and hospitals serve.
MFT are dedicated to developing wrap around support for skilled people from the armed forces community to demonstrate that we're the very best organisation to help you take your career on a new and exciting trajectory.
Here are some of the ways we are committed to doing this:
We award 10 Days Paid Special Leave for active Reservists to assist you with additional military training and annual camps

We award 5 Days Paid Special Leave for Cadet Forces Adult Volunteers (CFAVs) to assist you with additional CFAV training and annual camps

Advice on the application and selection process

Connect you with MFT Employees from the Armed Forces Community

Dedicated 'Work Experience' placements *where Covid restrictions allow
Quarterly Information sessions – delivered in partnership with the GM Health and Social Care Careers Hub and other GM NHS organisations; advertised within Events on Career Transition Partnerships via this link: www.ctp.org.uk/events
Our vacancies advertised through platforms such as, Career Transition Partnership https://www.ctp.org.uk/ and Forces Families Jobs https://www.forcesfamiliesjobs.co.uk/
Partnership with 'Walking with the Wounded's Employment Programme' who have adopted an Individual Placement & Support (IPS) model to support members within the Armed Forces Community to seek employment within MFT – see link for further information https://mft.nhs.uk/community/armed-forces-covenant/employment-support-for-armed-forces/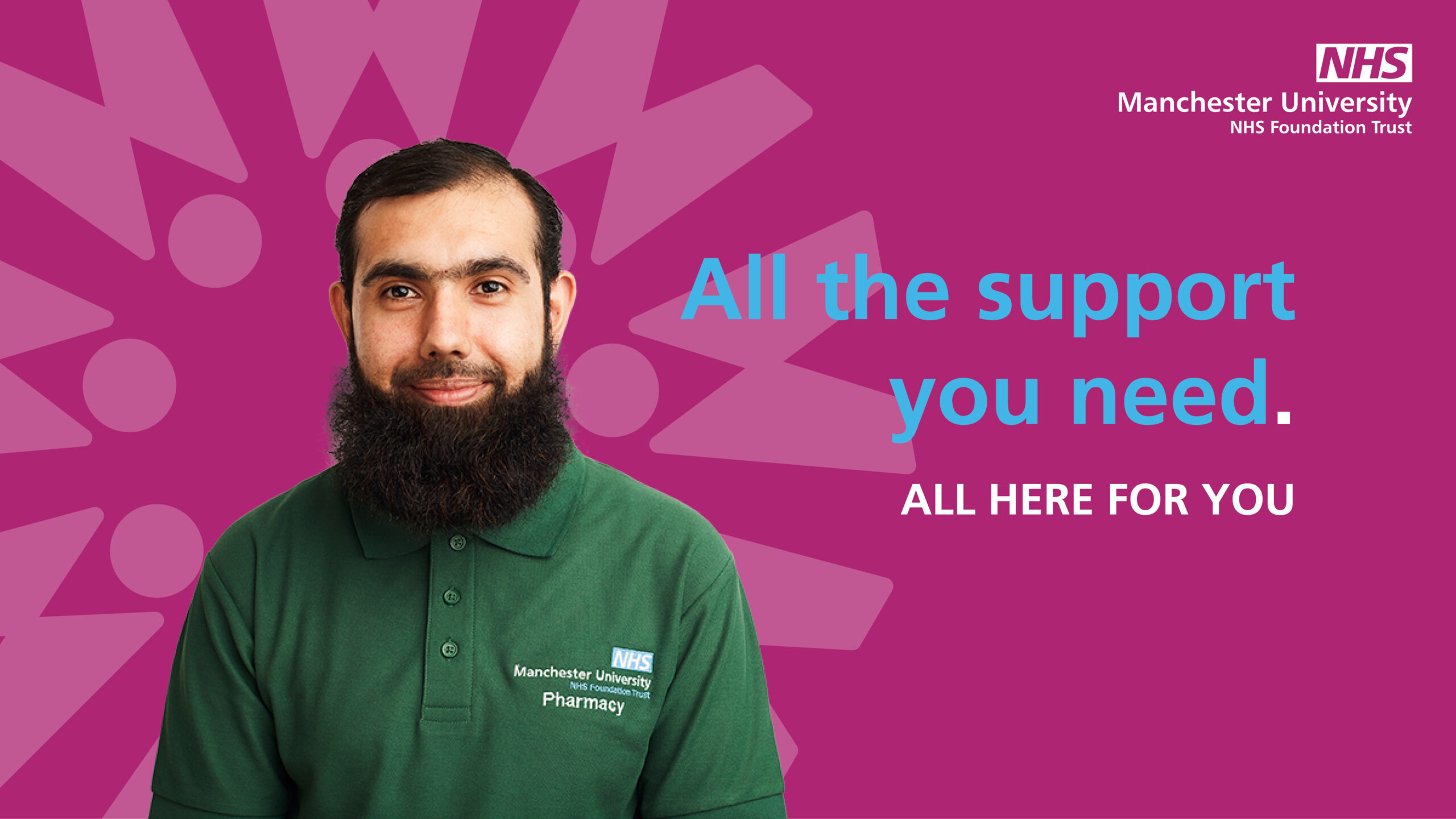 We recognise for some of our armed forces community; it may well have been a while since you've completed an application form or have undergone an interview. That's why we encourage you to contact us via armed.forces@mft.nhs.uk to discuss how we can support you, whether that be connecting you for an informal conversation with a current employee from the armed forces community so can you hear first-hand how they've been supported or to provide advice and up to date information on current vacancies across our Trust that match your background, skills and motivation along with support and direction on completing an application form and practical tips for preparing for the selection process.
What's more, we actively encourage you to contact us if you're looking to access our dedicated 'Armed Forces Work Experience Programme' – this enables you to undertake activity to support you into employment.  We'd need to know an outline of the type of role you were looking to gain employment in either within MFT or at an alternative Trust and we'd work with you to develop a tailored programme to aid you in gaining insight to the culture, skills, experience and attitude you'd need to be successful in landing a role in your desired field.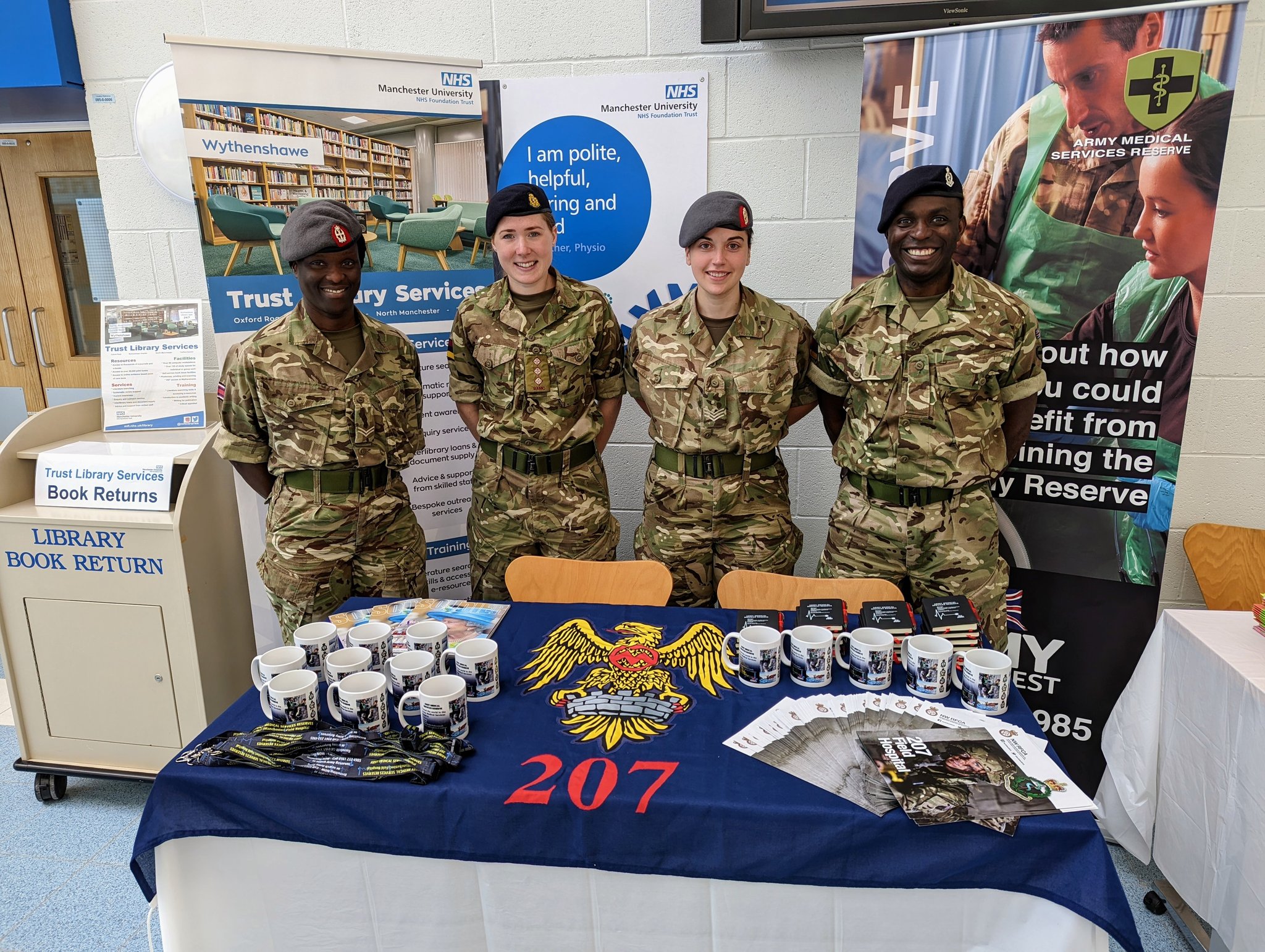 The great news is we also work in partnership with the following organisations:
Step into Health is a programme open to all service leavers, reservists, veterans, Cadet Force Adult Volunteers, and the families of all of these. MFT have pledged their support to the Step into Health programme and have a team of dedicated individuals that you can talk to about employment opportunities within our organisation. We will be able to provide information on the careers available within our organisation, work placements, information days, give application guidance and answer questions on employment at MFT.
To find out more information and register to the Step into Health programme simply visit: https://www.militarystepintohealth.nhs.uk/
The Career Transition Partnership
The Career Transition Partnership (CTP) is the Ministry of Defence working with Right Management. They are the official provider of resettlement and have supported leavers of the Armed Forces for over 20 years, as they transition from the military into civilian life. There are huge benefits from registering and accessing the wealth of support we offer, from career transition guidance, skills workshops, vocational training, and routes to employment.
Forces Families Jobs is the go-to place for training, employment, and volunteer roles for family members of currently serving UK military personnel.
Service family members can apply for jobs and access employment and training opportunities with companies and organisations who are forces family friendly. All employers advertising vacancies have signed the 'Armed Forces Covenant' or are able to demonstrate their commitment to the Armed Forces.
This is a gateway to access information about acquiring new skills, upgrading existing skills or applying directly to employers who are understanding of the unique challenges that come with being a family member of a serving person.
Walking With The Wounded 'WWTW' deliver employment, mental health, care coordination and volunteering programmes in collaboration with the NHS to get those who served, and their families, whether mentally, socially or physically wounded, back on their feet and making a positive contribution once more. MFT work in partnership with 'Walking With The Wounded's' Employment Programme that have adopted the Individual Placement & Support (IPS) model to help to secure positive employment outcomes for unemployed veterans.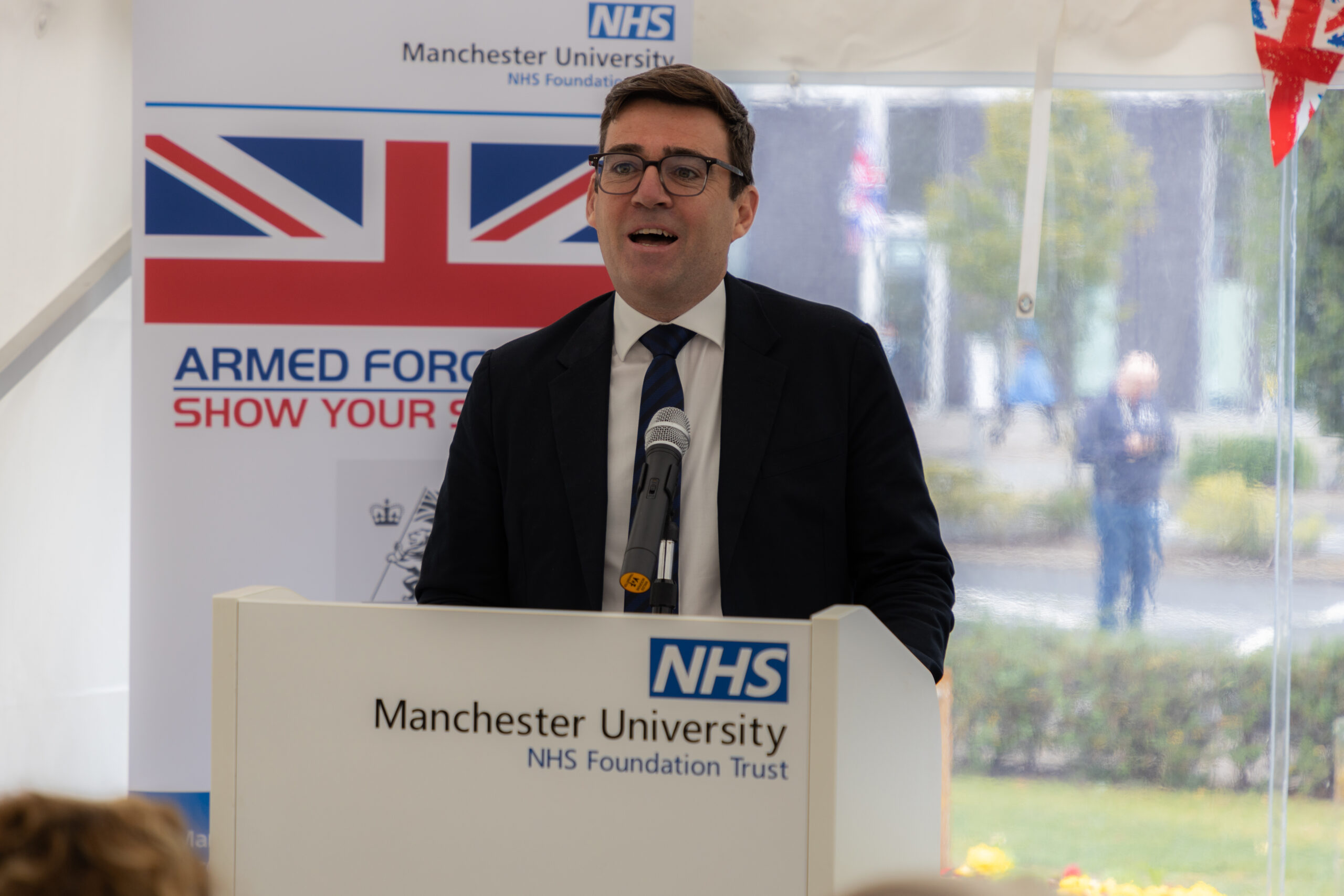 From Armed Forces to MFT employee
Meet some of our MFT employees that have taken the leap from the armed forces community at the largest Trust in England: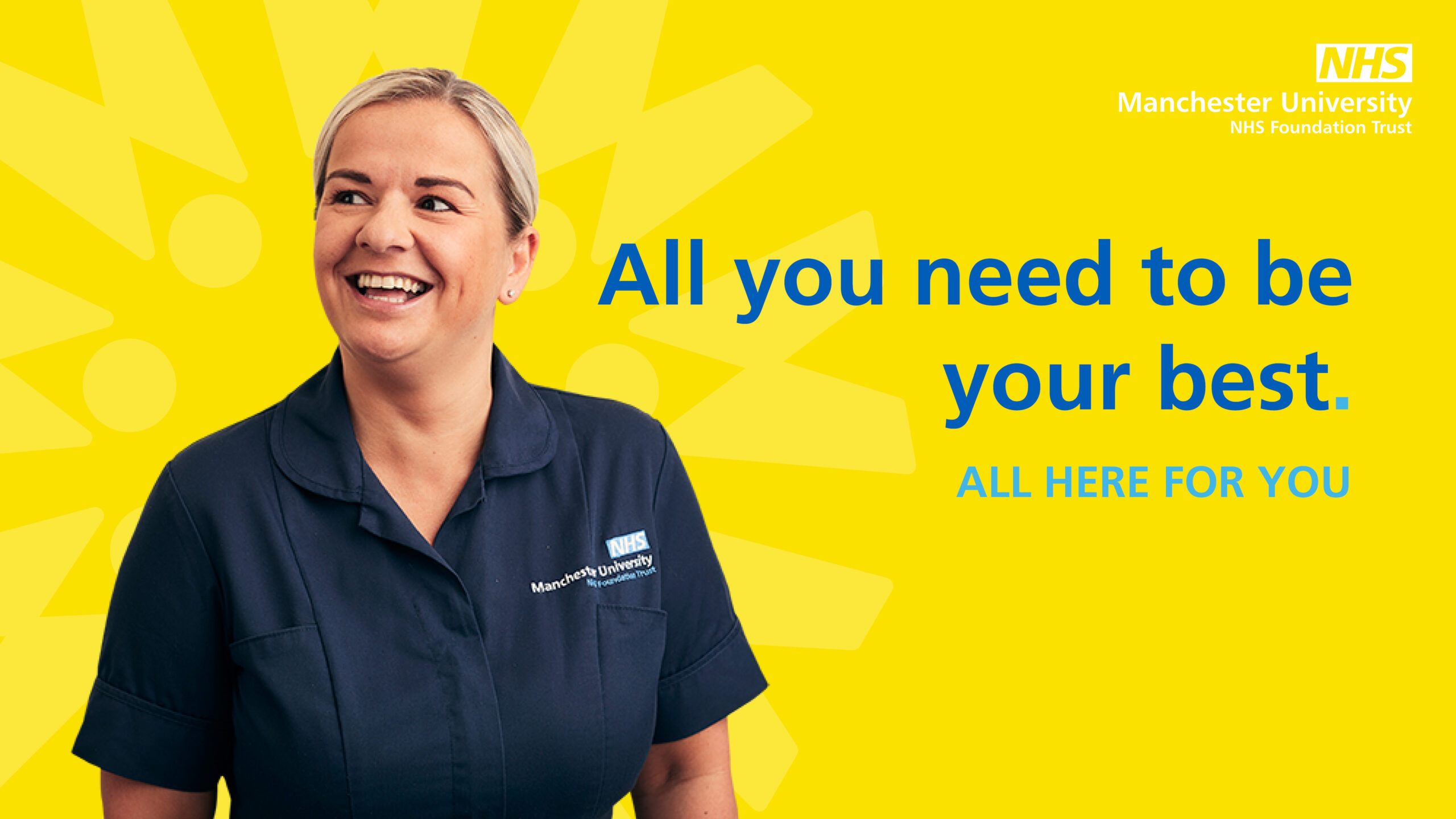 We hope we have demonstrated our ambition and passion to support our amazingly brave, dedicated and highly skilled Armed Forces Community and the wide range of opportunities and support on offer to you and your family members as an employer of choice for active and ex-military personnel.
Join us now, and you'll be at the forefront of a pioneering health and social care system as well as being a valued team member with the largest NHS Trusts in the country.  We truly hope you take the leap with us!
Click here to find a role that is right for you