Find the career that's right for you at MFT at one of our MFT Hosted Recruitment Open Days.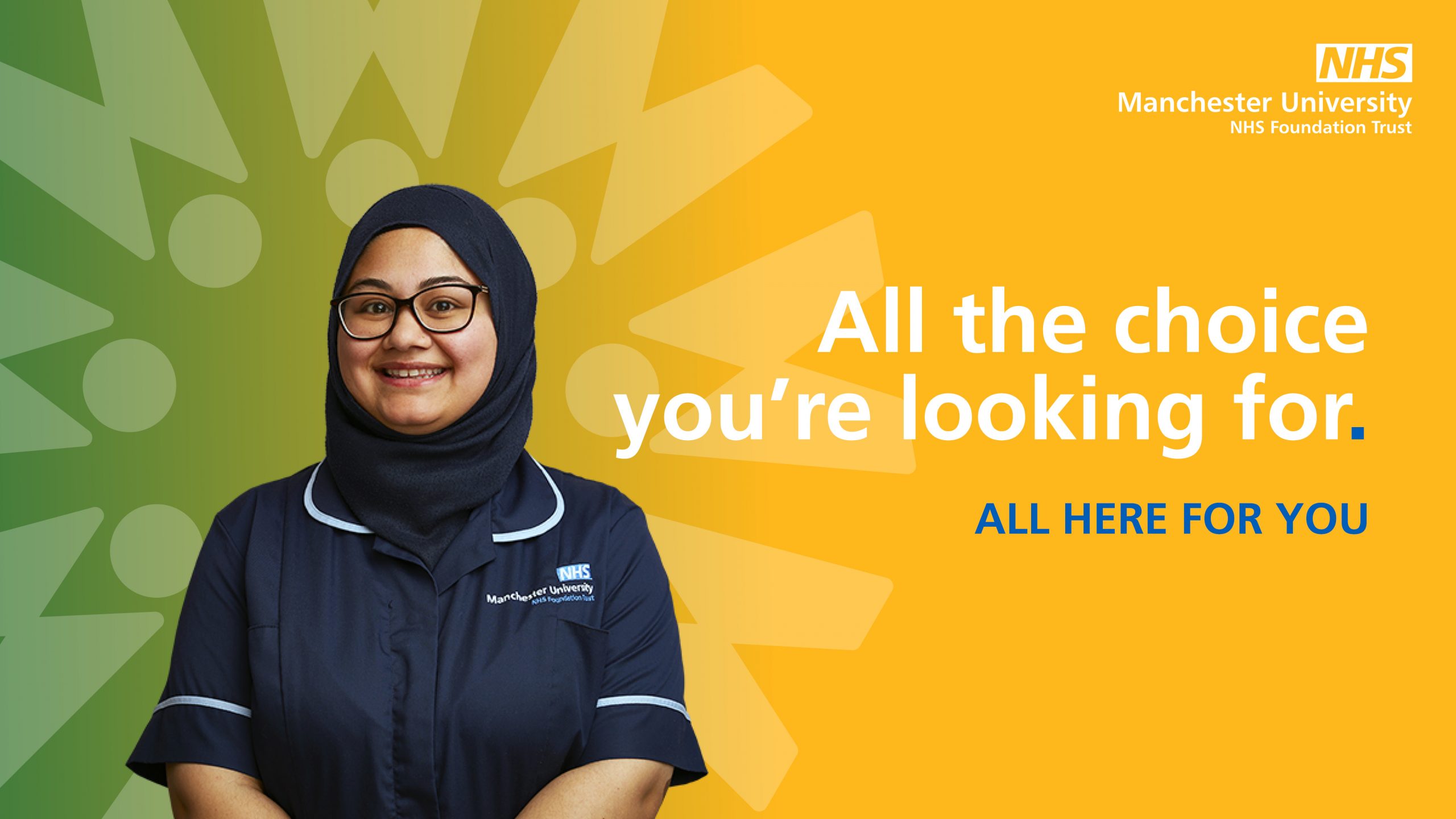 Come along and find out more about the rewarding and varied opportunities available across MFT. Our events are the best way to find a role at MFT, giving you the opportunity to meet representatives from our Hospitals, Managed Clinical Services & wider Teams to ask them any burning questions you might have.
There's no need to book a place, just turn up on the day and find out how we can shape your career whilst you provide outstanding care to all our patients and communities.
WTWA Open Day
Join us at WTWA's Open Day for Registered Nurses, Operating Department Practitioners (ODP), Nursing Associates, or Learner in Practice positions. This is a fantastic opportunity to meet our team and explore the various roles available at MFT.
Event Details
Date: Wednesday, 28th June
Time: 4:00 pm – 6:00 pm
Location: Education & Research Centre, Wythenshawe Hospital
At our Open Day, you'll have the chance to engage with our experienced teams, gain valuable insights into our organisation, and discover the rewarding career opportunities that await you at MFT. Whether you're a seasoned professional looking for a new challenge or a learner seeking to embark on a fulfilling career within the NHS, this event is tailored to meet your needs.
During the event, you can:
Meet our team: Interact with our friendly staff members who will be available to answer your questions and provide detailed information about the different roles and departments within MFT.
Explore career options: Discover the diverse range of career paths available at MFT, including opportunities for Registered Nurses, Operating Department Practitioners, Nursing Associates, and Learners in Practice. Learn about the unique responsibilities and growth prospects associated with each role.
For any further inquiries please email: WTWA.Nursing@mft.nhs.uk
Nursing & Midwifery Open Day
We don't currently have any of these days planned – however we tend to run them in the Spring and Autumn – we will let you know when the next dates are decided!
These Recruitment Open Days are targeted specifically for:
Third year Nursing & Midwifery Students
Band 5 Registered/Pre-registered Nurses & Midwives
As the UK's largest NHS Trust, with a leading integrated health, teaching, research and innovation campus in the thriving city of Manchester, we offer a unique range of services to our diverse communities across the North West and beyond.
MFT offer the opportunity to work across a range of specialties and job roles, which means that you can spend your entire career here. Come along and speak to our expert teams about the area you're interested in.