We appreciate that your journey through fertility investigations, diagnosis and treatment can be very difficult.
We provide a counselling service which offers support, understanding and information for all our patients.  Our Counsellors offer a professional, reliable service, are fully qualified and have specialist additional training in fertility issues.
Counselling offers you time and space to safely explore difficult thoughts and feelings in a confidential and supportive setting.   We can help you gain insight and understanding, find new ways of coping emotionally, help you to manage bad news and support you with difficult decisions about future options.
Counselling is available to every couple or individual before, during and after treatment and you may be referred by your Doctor, Nurse, Embryologist or can request an appointment yourself.  Donor patients are routinely referred to the counselling service to discuss implications of treatment and these should always be attended with your partner.
Our counsellors:
Beverley Loftus –  Lead Counsellor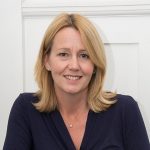 Beverley has worked at St. Marys Hospital as a Fertility Counsellor since 2008 and has experience in several other areas or practice including mental health, bereavement, and general private practice.  Beverley qualified as a Person-Centred Counsellor in 2007 and received her Diploma from Salford University. Beverley continues to develop her skills by attending ongoing training courses and supervision to meet professional standards.
Beverley is a member of the British Association for Counsellors and Psychotherapy (BACP) and accredited by the British Infertility Counselling Association (BICA).
We are currently recruiting for a second counsellor and this page will be updated when they are appointed.
Appointments
Once you have been referred to the Department of Reproductive Medicine for fertility investigations and treatment, you can access the Counselling Service on the Unit. If you would like to make an appointment, please contact us on the telephone number listed below or call into reception and speak to a member of staff who would be happy to make an appointment on your behalf. You do not have to explain the reasons why you wish to see a Counsellor.  We have Face to Face, Telephone and Video appointments available on different days and times of the week from Monday to Friday and they are 50 minutes long.
Please ask at Reception or call 0161 276 6000 (option 6) to book