We appreciate that your journey through infertility investigations, diagnosis and treatment can be very difficult. We aim to provide a counselling service which offers support, understanding and information for all of our patients.
Counselling offers you time and space to safely explore difficult thoughts and feelings in a confidential and supportive setting.   We can help you gain insight and understanding, find new ways of coping emotionally, help you to manage bad news and make difficult decisions about "what next?"
Our counsellors offer a professional and reliable service.  The counsellors are accredited members of the British Infertility Counselling Association (BICA) and have specialist training in infertility counselling.
A counselling  session lasts approximately  50 minutes and you are welcome to request an appointment any time before, during and after your treatment.  Appointments are free of charge and you may attend separately or as a couple.
Donor patients are routinely referred to the Counselling Service to discuss implications of treatment and these should always be attended with your partner.
Our counsellors:
Ann Curley – Senior Counsellor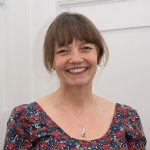 Ann has worked as an Infertility Counsellor at Saint Mary's Hospital since 2002 and has experience in several other areas of practice including adult mental health, bereavement and trauma work.  Ann qualified as an Integrative Counsellor in 2000 and received an Advanced Diploma in Counselling from Manchester University.  She regularly attends and delivers training to meet professional standards.
Ann is a Registered Social Worker and is an Accredited Counsellor with the British Association for Counselling and Psychotherapy (BACP) and BICA.
Beverley Loftus – Counsellor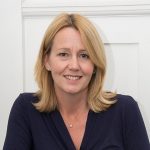 Beverley joined Saint Mary's Hospital as a mature student in 2006 whilst studying for her Diploma in Counselling at Salford University and has been employed as an infertility counsellor since 2008.  Her core model of training was Personal Centred Therapy and she has experience in working with mental health, bereavement and general private practice.  Beverley continues to develop her skills by attending ongoing training courses and supervision to meet professional standards.
Beverley is a member of the British Association for Counselling and Psychotherapy (BACP) and is accredited by BICA.
Appointments
Counselling appointments are available from Mondays to Friday.
Please ask at Reception or call (0161) 276 6000 (Option 7) to book.
Patient Support Groups
All patients are welcome to attend these group meetings which offer support, information, and opportunity to meet and share experiences with other patients.  Guest speakers with specific knowledge and experience relevant to our patients are often invited to attend to come along and talk to the group.
Please complete the Women's Support Group interest form to indicate your interest and let us know which dates you would like to attend.
Please confirm your attendance by e-mailing us: Fertility.Counsellingservice@mft.nhs.uk
Please note: if there are insufficient numbers we may need to cancel and will make contact with you.