Be the nurse you want to be - Wythenshawe, Trafford, Withington or Altrincham (WTWA) is a group of hospitals in the south of Manchester, which form part of Manchester University Foundation Trust, one of the largest NHS Trusts in the UK. At WTWA you will join a nursing family where everyone's voice can be heard, and the development and wellbeing of our nurses is a priority.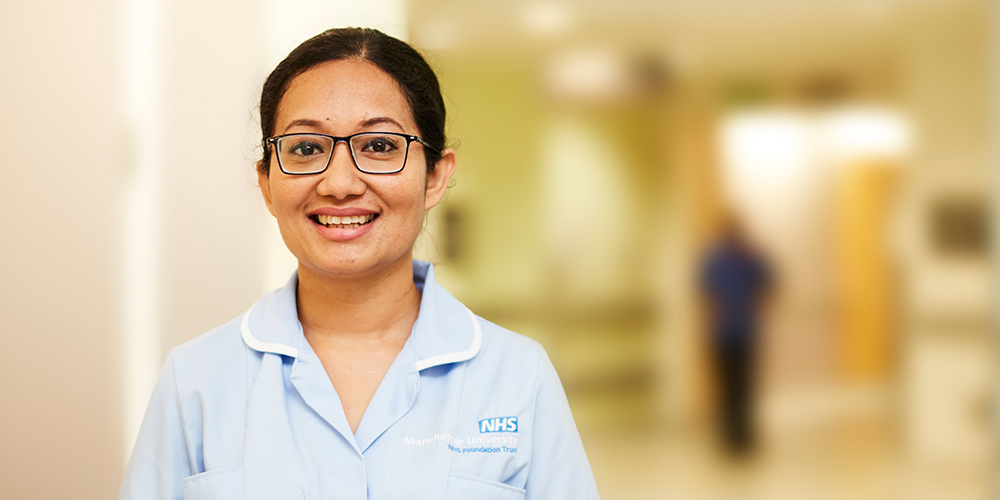 All our hospitals and specialities can offer you:
A robust preceptorship programme for newly qualified or return to practice nurses
A structured induction with a guaranteed 4-week minimum supernumerary period and 3-month review meeting to ensure you are getting the most out of your new role
Continued Professional Development (CPD) offer to support your needs
Involvement with our improving quality programme
Opportunity to contribute to research and development
A range of career pathways and support to get to where you want to be
Each of the four hospitals has its own unique identity and range of specialist services. You can either opt for one of the many rotational opportunities to  discover where your nursing career could lead, and gain a variety of experiences, or choose your preferred speciality.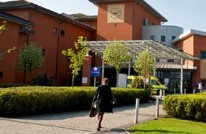 Wythenshawe is a vibrant teaching hospital with world-class specialisms including cardiology and cardiothoracic surgery, orthopaedics, urology, breast services, heart and lung transplantation and respiratory care. It has 950 beds, a regional burns and plastics centre, older people, rehabilitation and stroke services, cancer services, a state-of-the-art Emergency Department.
There are endless opportunities in a hospital that has a reputation for offering a warm welcome, family friendly ethos on a large green site, close to major transport links
The nursing career opportunities are there for the taking with pathways into clinical specialisms, advanced practice or nursing management you will be supported to get where you want to be.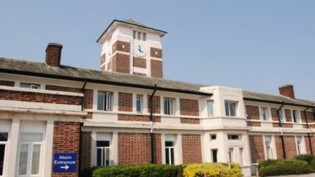 Trafford Hospital isn't just the birthplace of the NHS, it's at the forefront of modern medicine and care.
Here, you'll find outstanding inpatient and outpatient services specialising in orthopaedics, complex elderly care and stroke rehabilitation. The specialised stroke unit is rated in the top 10 nationwide for excellence.
Day case and in-patient surgery are also key parts of the hospital's offer, coving a range of conditions including dental surgery, urology, and ear, nose & throat. A modern and fast moving 23 hour surgery unit is in development on the site that will provide more efficient clinical excellence to surgical patients.
Like the other hospitals in the group, Trafford is known for its close-knit, team-spirited environment. There's an always-open-door policy, and senior team leaders are visible and helpful.
A diverse, dynamic and team-spirited hospital, Withington has a wide variety of specialisms, including Ophthalmology, Dermatology, Urology, Audiology, ENT and Therapies. The team also specialises in elective day case surgery for burns and plastics, urology, general surgery and vascular surgery. In addition, cataract surgery takes place at Withington performed by a team from the Manchester Eye Hospital in a dedicated cataract suite.
Fully integrated, across disciplines, with other units throughout MFT, Withington's 350 full-time staff treat over 155,000 patients every year.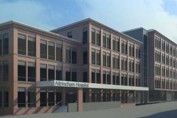 Altrincham Hospital is a modern, purpose-built, non-surgical unit with a real sense of camaraderie. Built in 2015, it provides a very high-quality range of general and specialist outpatient and diagnostic services in a user-friendly environment that puts patients and staff first in everything.
The hospital is conveniently located in the vibrant town centre but it's easily accessible from the Tram station.
Sector-leading benefits
Join us as we embark on this essential partnership, and you will be exposed to career-defining opportunities. Further enhanced by access to high quality training and development initiatives, this is a valuable chance to pursue your immediate and long-term goals as a Nurse.
We will also provide you with a competitive benefits package that includes;
Staff Support
 – Our self-referral service is open to all staff and offers individual counselling and therapy for personal and work-related issues.
Health & Wellbeing – We deliver a range of services including Fitness for Work support, rapid access physiotherapy, emotional resilience and wellbeing training, immunisation and vaccination programmes.
Full and part-time training and career development – We'll give you a personal development plan and review your progress annually to make sure you're always taking your career forwards.
Staff Networks – We're committed to our equality and diversity policy and run three staff networks: our Black and Minority Ethnic (BME) Staff Network, our Disabled Staff Network, and our Lesbian, Gay, Bisexual and Transgender (LGBT) Staff Network.
Rewards Team – We have a dedicated team who can offer you advice on Parental and Family support and with a bespoke internal intranet site where you will find lots of interesting information of benefits and discounts.
Staff Discounts – Our Trust offers a range of discounts to include gyms, restaurant and bars, hair and beauty, travel and much more.
Salary Sacrifice Scheme – We run a scheme which you can use part of your salary against a non-cash benefit which brings about savings for you– this can be used against  set schemes we have in place for cars, bikes and accessories, car parking & day nursery
Interest Free Travel Loans/ Discounted Travel – We offer interest free travel loans, enabling you to purchase an annual ticket for the Metrolink, Train, and Buses. You can also purchase a discounted weekly or monthly Stagecoach bus ticket
On site Nurseries – you can pay for this facility through our salary sacrifice scheme:
Day Nursery – First Steps Day Nursery is based on our Oxford Road site for children aged 6mths to 5 years
Kids Planet Day Nursery – based on our Wythenshawe site for children aged 6 weeks to 5 years
Your work/life balance is important to us at WTWA, so you will also have access to flexible working options.  This obviously depends on the shift patterns available and the area in which you choose to work.
Apply to join us
If you're ready to join the WTWA nursing family and have the relevant skills and knowledge, then we would be delighted to receive your application. Alternatively, if you'd like to discuss one of our opportunities further, then please don't hesitate to get in touch with the contact person noted on the advert who will be able to answer any questions you may have.
In summary, whatever you want to achieve in your professional life, you'll find it's all here for you at Manchester University NHS Foundation Trust (MFT) and most definitely as part of our WTWA team. This is a truly exciting opportunity to join a Trust and a set of hospitals where the patient is truly at the heart of everything we do.  Join us and witness your vision and efforts making a real positive impact to the health and wellbeing of thousands of people in communities across Greater Manchester and beyond.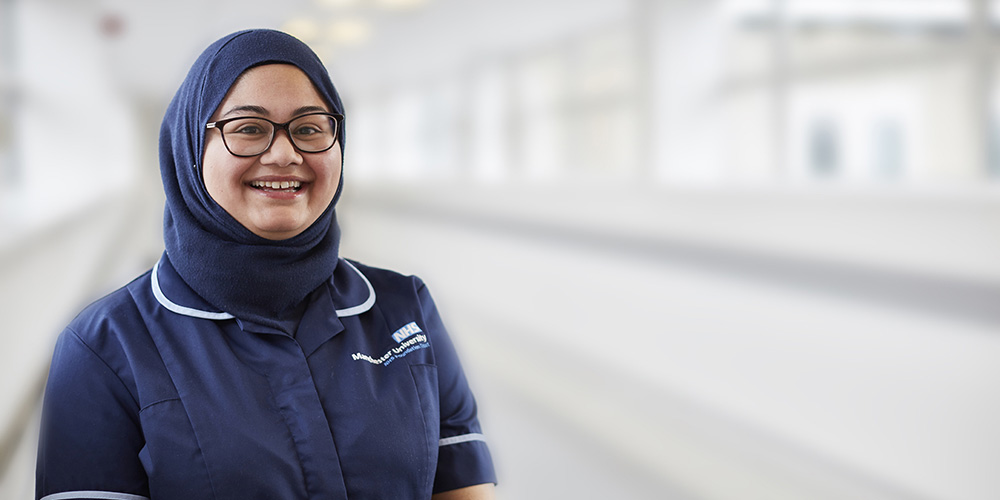 Diversity and inclusion at MFT
It is vital that our workforce is reflective of the population that we serve, so we hold an unwavering ambition to be a trusted employer for colleagues from every background. Discrimination has no place in our workplaces, so we celebrate diversity and we promote equality of opportunity. As an inclusive employer who values the contribution of every individual, you will find a workplace that is both friendly and supportive.
Selection process 
If you are shortlisted, you will be contacted by email with further details of the selection process. This process will be carried out either onsite at the location of the role or, more commonly at the moment, via MS Teams, so you will be required to have access to this software.  If you don't have MS Teams installed, please use click here to download it: https://www.microsoft.com/en-gb/microsoft-365/microsoft-teams/download-app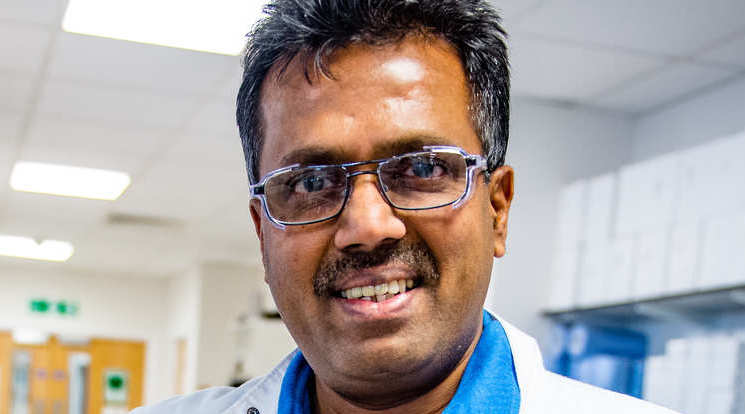 One last thing
This is your chance to take on the career you deserve. To build a better future for our patients. And to help us embed standards that will be emulated across the NHS.
We want you to feel valued and to excel in our team. So if you are keen to progress, and you are ready to embark on the most ambitious learning curve, then you will find it is all here for you to discover at MFT.
To join us on this mission, simply click the button below. This will transfer you to our Applicant Tracking System (TRAC).
Click here to find out more and to apply
Good luck – we can't wait to receive your application!