Altrincham Hospital is a purpose-built facility providing a high quality, modern, user-friendly environment for patients and staff and a range of general and specialist outpatient and diagnostic services.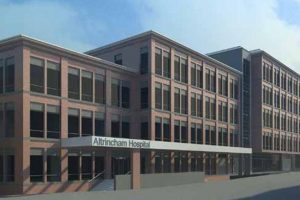 Please see your student notice board for your PEF contact details. Alternatively, please contact any member of the PEF team and we can ensure you are directed to the correct person.
We hope that the information you find on these pages will be useful and give you an insight into your placement and the learning opportunities available.
Altrincham Hospital placement areas are:
MREH Day Unit
Renal Dialysis Unit
Outpatients
Minor Injuries Unit
General placement information for all learners