Trafford General Hospital is a district general hospital in the borough of Trafford, Greater Manchester.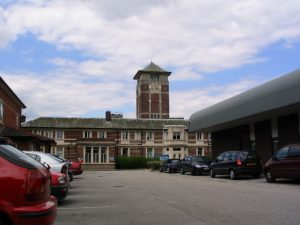 Please see your student notice board for your PEF contact details. Alternatively, please contact any member of the PEF team and we can ensure you are directed to the correct person.
We hope that the information you find on these pages will be useful and give you an insight into your placement and the learning opportunities available.
Trafford General Hospital placement areas are:
Assessment Medical Unit
Dermatology
Main Theatre
Medical Day Unit – MDU
Neuro Rehabilitation – INRU
Outpatients
Pre op Assessment
Trafford Macular Treatment Centre
Trafford Sexual Health
Urgent Care
Ward 2
Ward 4 – Acute Medicine
Ward 6
Ward 11 – Stroke
Ward 12 – Surgery
General placement information for all learners