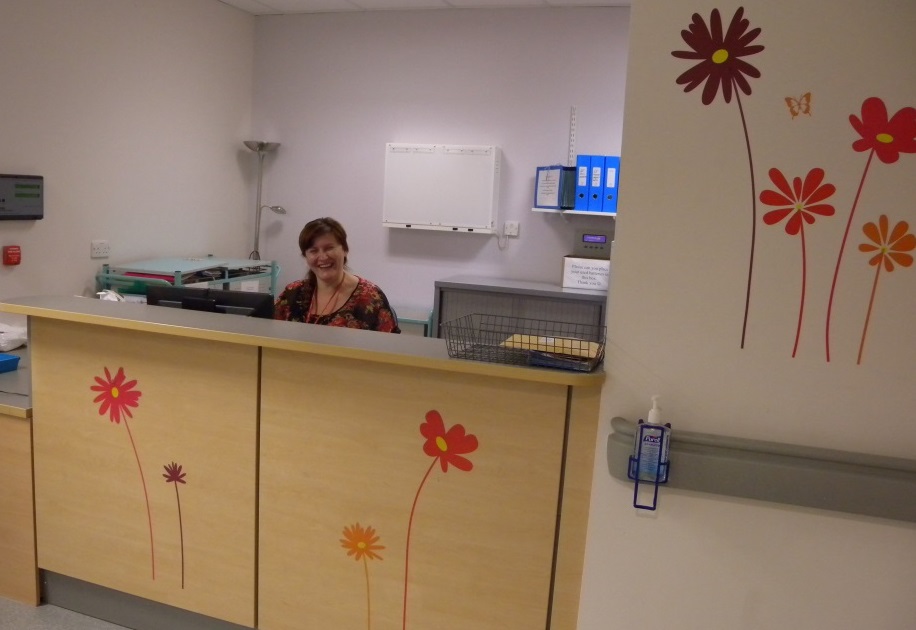 Ward 47 is our alongside Midwifery Led Unit (as it is located alongside the Consultant Led Unit).
Women who are low risk will be cared for on our Midwifery Led Unit (MLU).  It is located on the third floor of Saint Mary's Hospital.  There are 8 ensuite birthing rooms, two of which have a birthing pool.  The rooms are equipped with birthing balls, mats and bean bags.  In addition, we have a 'Multitrac' which is specialist birthing equipment designed to encourage an upright position for labour.
You will be cared for by experienced midwives committed to promoting a normal birth.
If any unexpected complications arise during your labour or birth you will be transferred safely to the Delivery Unit for assessment by an obstetrician.
There is substantial evidence that involvement of the partner in maternity care is of benefit to the health and wellbeing of the family (Royal College of Midwives).  Therefore, Saint Mary's supports and encourages partners to be fully involved throughout pregnancy, birth and in the postnatal period.  Evidence shows that women who are well supported require less pain relief, feel more positive and have less chance of developing symptoms of depression after the baby is born.  The preparation for birth can be an emotional time for new parents and fathers so please discuss any concerns with your midwife.
Methods of pain relief used on the Midwifery Led Unit
TENS
Entonox (Gas and Air)
The pool
Massage
Opiates (Diamorphine or Pethidine injection)
If during your labour you decide you would like an epidural for pain relief then you will need to be transferred to the Delivery Unit.
Discharge
As long as you and your baby are well, women who have had their baby on the Midwifery Led Unit are usually able to go home between 6 and 8 hours after their baby has been born.  You will usually be discharged from the room you gave birth in.  Your baby will be checked over thoroughly by a specially trained midwife to ensure they are well before discharge.  If any problems arise, then a Paediatric review by a doctor will be arranged and this may delay the time at which you can go home.
Your partner can remain with you throughout until your discharge home with your baby, unless an extended stay and transfer to the postnatal ward is needed.  In order to respect the privacy of other women on the wards, it is usually not possible for partners to stay overnight on the ward area.