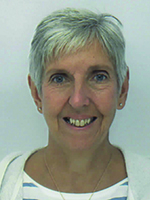 Meet our new Lead Governor – Jayne Bessant
Jayne Bessant has been successfully elected by MFT's Council of Governors as our Lead Governor, with the election results being formally announced at their meeting held 13th November 2018.  After training as a nurse at MRI, Jayne worked for over 35 years in the NHS and charitable healthcare, latterly working in senior management roles within the hospice sector, her last role being Chief Executive of St Ann's Hospice.
Jayne said: 'The last two years have seen significant change for patients, staff and Governors. This is a crucial time with so many opportunities to further develop the work of the Governors and the positive impact they can bring.' Jayne will serve as MFT's Lead Governor for a 12 month period of office (ending at the Council of Governors' Meeting scheduled for 5th November 2019).
Find out more about our Governors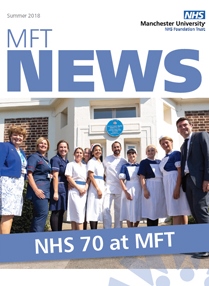 Our 'MFT News' membership newsletter includes an update on Governors and our Trust following the merger, alongside key patient care and research developments, a round-up of the NHS 70 celebrations and a spotlight on staff recognition.
If you have any comments or suggestions regarding our membership newsletters, and/or if you would like to find out more about 'being a member' of our NHS Foundation Trust, contact the Foundation Trust Membership Office:
Post:
Freepost Plus RRBR-AXBU-XTZT
MFT NHS Trust
Oxford Road
Manchester M13 9WL
Phone: 
0161 276 8661 (office hours 9.00 am to 5.00 pm, Monday to Friday; answering machine outside these hours)
E-mail: