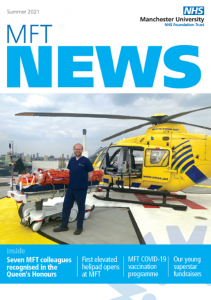 MFT Members' Newsletter
The latest issue of our members' magazine (MFT News) includes a look at another eventful year of positive developments and achievements across the Trust.
The views and opinions of our members are really important to us so please let us know if you have any feedback about our newsletter by emailing ft.enquiries@mft.nhs.uk
Dress to Impress for the NHS

Celebrate our hospitals and staff, and the birthday of our much-loved NHS, by making a small donation and wearing something fun – whether it's going all out with a full day of fancy dress and face paint, or as simple as wearing odd socks for the day, anything counts!
Register for your free Dress to Impress fundraising guide below and wear something fun for the day on Wednesday 6th July – or any day that week.
Join the celebrations today and find out more on the Trust Charity's website.
Stay up to date with the latest Charity news and events
Manchester Foundation Trust Charity supports continuing excellence in treatment, research and care in our family of hospitals across Manchester and Trafford. We want to make a real difference to the people we treat – young and old – by making sure that they continue to receive the very best treatment in the very best facilities.
There are lots of different ways you can support our Charity and keep up to date with the latest news and events. Sign up to the MFT Charity e-Newsletter at mftcharity.org.uk/keep-in-touch to keep up to date with the newest fundraising campaigns and projects. You can also follow the Charity on their Facebook, Twitter and Instagram pages.
Visit mftcharity.org.uk for further information on the Charity and how you can get involved right away.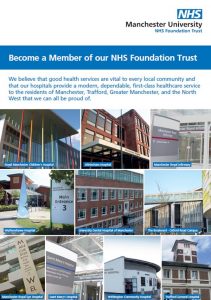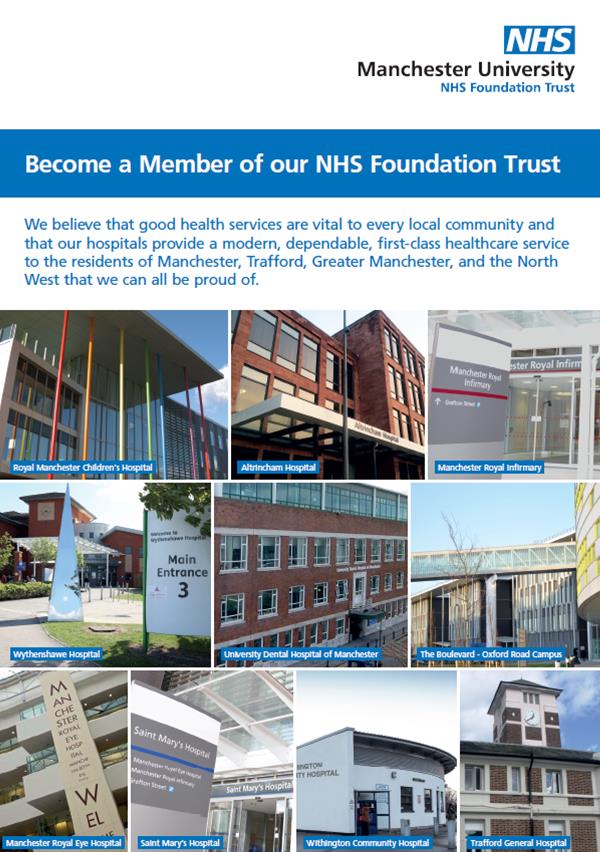 Become a Public Member of our NHS Foundation Trust
We would be delighted if you would consider being a public member of our Trust.  Anyone aged 11 years or over, who lives in England & Wales, can become a member and it is completely free.  Membership application is easy, simply complete a form:
Our 'Membership FAQs' provide more information or you can visit our 'Information for Public Members' webpage.
Our Staff are automatically invited to become staff members – find out more about Staff Membership on our 'Information for Staff Members' webpage.
Find out more about our Governors