Video consultations are a safe alternative to in-person appointments. They allow you to attend your appointment in a relaxed and familiar setting, whilst also cutting down on travel time and costs.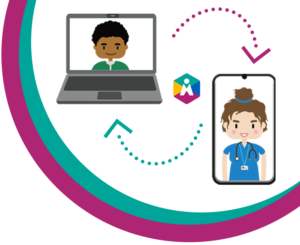 Best of all, video appointments at Manchester University NHS Foundation Trust (MFT) can now be accessed through our online patient portal and mobile app: 'MyMFT'.
Please note: A minority of services will NOT use MyMFT for video appointments. You may instead be provided with a direct link to your video call. This will be made clear to you by your practice or clinic and they will be able to support you further with joining the call.
MyMFT launched on 8th September 2022. If you have an upcoming video appointment, it is important that you identify which of the following statements applies to you:
Click here to access the MyMFT portal
Click here to learn more about MyMFT
Top