Sample: The label on the sample vial must record the forename (or initial), surname and date of birth, and the NHS number (if known) to allow matching of the vial with the request form. After labelling, the sample should be placed in the specimen bag as indicated below and the request form securely attached using the second adhesive strip.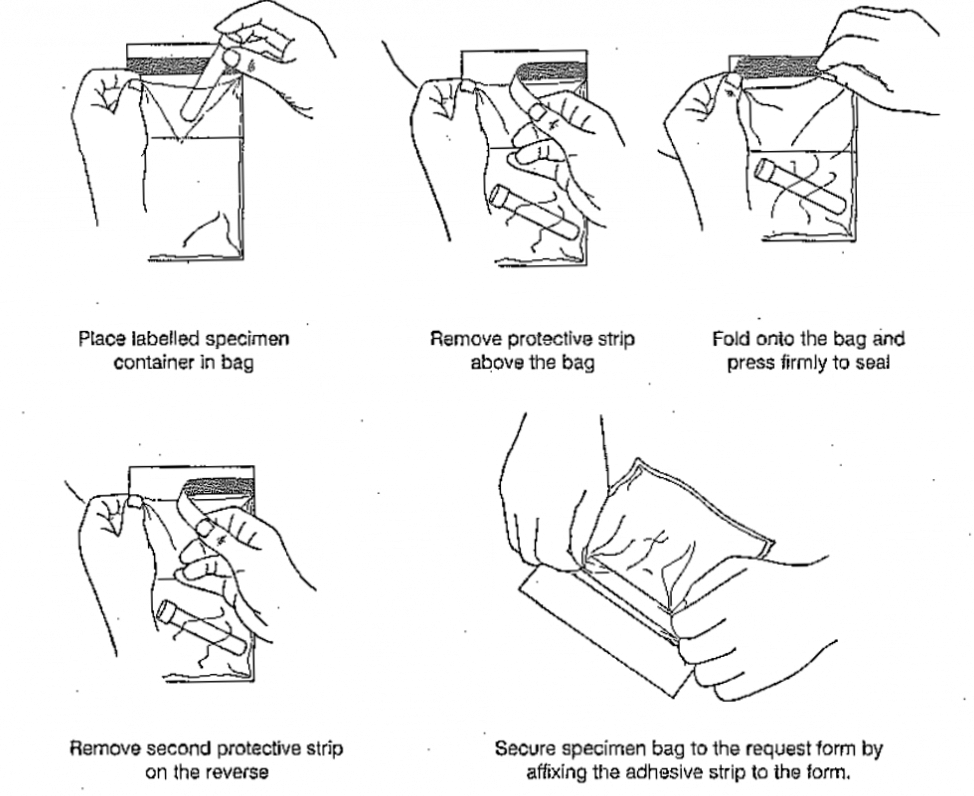 Reporting cervical screening results
The laboratory provides cervical screening results to over 1500 primary care locations who receive their results electronically. The result is sent to a nominated destination within the practice to ensure all reports are seen and actioned. Read codes for recording the result on GP clinical systems are available here.
The Cervical Screening Administration Service (CSAS) receive an electronic copy of the report to update the woman's cervical screening history on the Exeter system.
(Last reviewed September 2020)