Lime's mission is to embed the arts and creativity in the culture of healthcare at MFT to improve the health and wellbeing of staff and patients.
Established in 1973, Lime boasts global recognition as one of the longest standing arts and health organisations in the world.
Our vision is that the hospital will be welcoming, reassuring and people centred, where staff are empowered to use creativity to support their own and patient wellbeing, and where patients feel connected, supported and safe
Lime's work is driven by the belief that creativity has a powerful role to play in self-determination, well-being and the health of society. Lime projects compliment delivery of clinical care and transform healthcare environments to enhance quality of life, for thousands of NHS staff and patients, every year.
Lime's international reputation is maintained by a long standing commitment to diverse artistic commissioning and inclusive modes of engagement and participation. These commitments present major stakeholders, sponsors and donors, opportunity to invest in exceptionally cost effective arts projects with lasting legacies and long term benefits for MFT staff, patients, families, carers and visitors.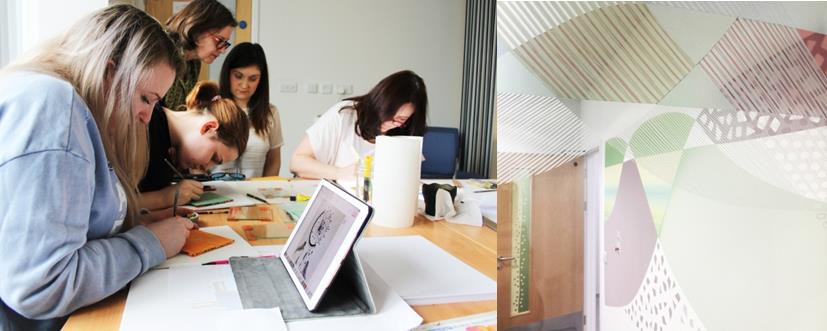 Lime's programme includes several key strands of work:
Create.Connect.Unwind+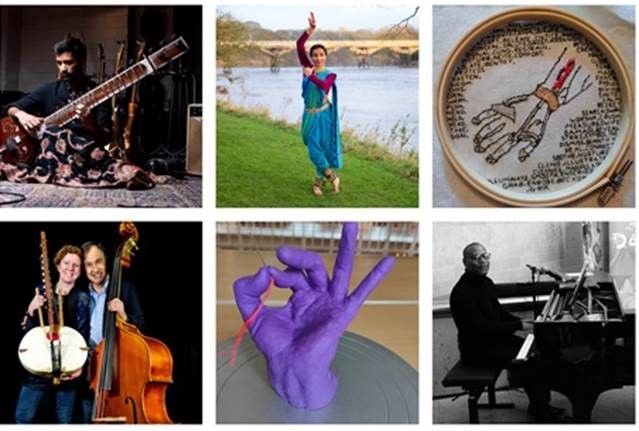 In 2020 Lime Art and the Employee Health & Wellbeing Service  launched a ground-breaking creative wellbeing project for MFT staff – CREATE.CONNECT.UNWIND+   At a particularly hectic and exhausting time for many, Lime invited staff to join award winning artists and musicians to explore how creativity can quickly take us away from work pressure and 'refresh' the brain to improve concentration and help us connect, communicate and care better for ourselves and each other.  
Lime's Arts + Wellbeing Centre, based at the Oxford Road Campus hospital site, hosts evening and daytime workshops for MFT staff led by some of the UK's leading artist and arts for health practitioners. Regular exhibitions, special events and an annual festival provide a platform to celebrate and promote staff creativity for wellbeing.
This year's Create.Connect.Unwind+ Exhibition is currently on show within the Manchester Royal Infirmary and Royal Eye Hospitals. The staff artworks on show use a variety of techniques including collage, ceramics, printmaking and textiles and explore a range of topics from the experiences of trainee nurses, to appreciation of the natural world, to how it feels to be working in the NHS.
Lime has designed these public access exhibitions so everyone can gain an insight into Create.Connect.Uwind, take some time to relax, and be inspired by some incredible works of staff art!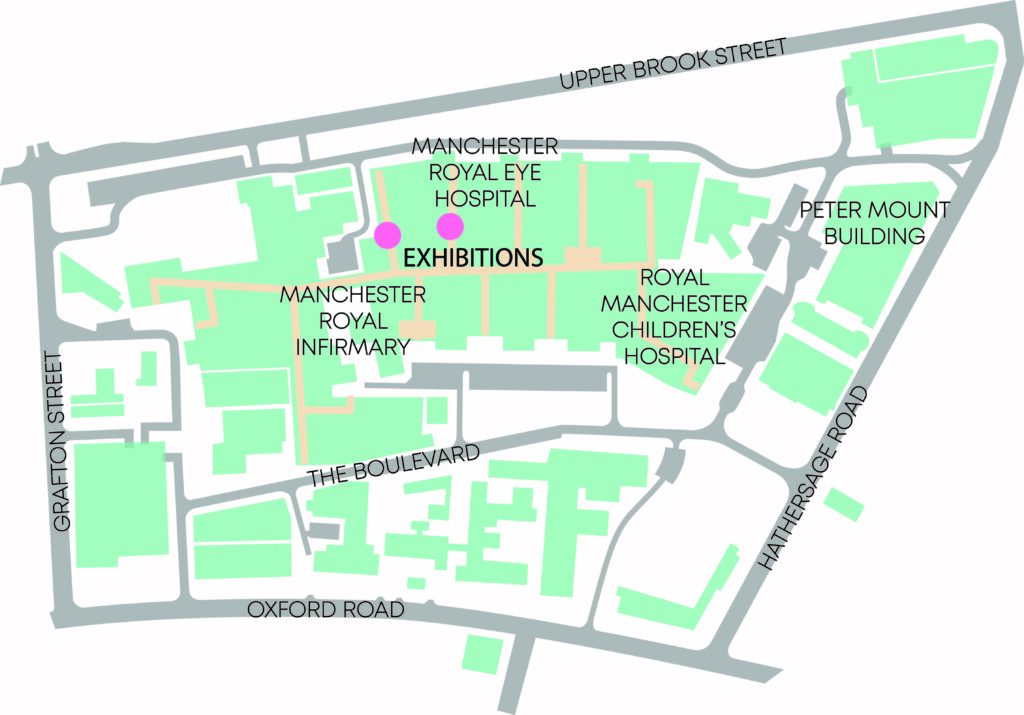 "It was wonderful to have the opportunity to do something creative after a stressful day at work. It helped me relax, put things into perspective, and helped me reflect on how I've been feeling. Everyone should try this!" Macmillan Matron
Visit the Lime Portal for the latest workshops and events
Help us spread the word!  Follow us on Instagram and Twitter: @limearthealth 
Create Connect Unwind Festival May 2022 Highlights
What do NHS staff think about accessing the arts?
Environmental Arts Programme
Lime transforms hospital spaces into therapeutic environments. Our expert team coordinate artistic commissioning of high profile artists and designers who work closely with patients, service users and staff to carefully develop bespoke artworks that are tailored to support the complexities and individual needs of services and departments.
"Children can now better cope with fear and anxiety associated with the hospital environment and radiological procedures.
Thank you LIME Arts for making our children happier and my job much more enjoyable
"
Rui M. F. Santos (MD) Consultant Paediatric Radiologist, Royal Manchester Children's Hospital, Manchester, UK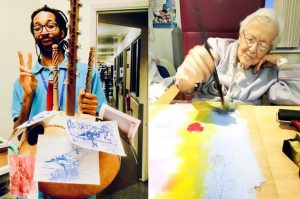 Participatory Art Programme
We coordinate and deliver multidisciplinary participatory art projects on wards and at the bedsides of patients across MFT. Professional visual artists, musicians, performance artists and dancers; who are equipped with skills and expertise, sensitively engage staff and patients, in complex hospital settings. Our participatory projects promote staff and patient wellbeing and are tailored to complement and support delivery of services. This programme provides training and mentoring for professional artist/musicians and students.
Artist in Residence Programme
Artists in Residence work closely with staff and patient groups in acute hospital settings to explore, through the process of printmaking, how creativity can generate fresh insights into current NHS priorities. This strand of work is Arts Council Funded.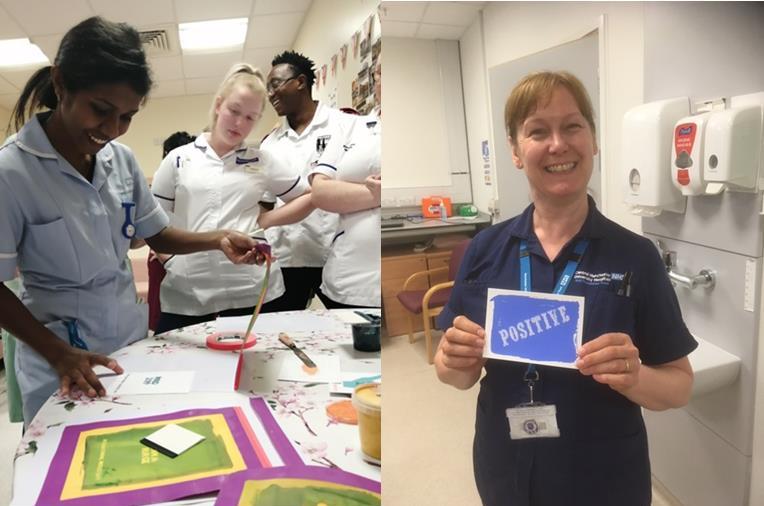 Public Performance Programme
Lime coordinates over 100 musical performances in the Manchester Royal Eye Hospital public atrium every year, providing a combination of classical, folk, jazz and world music for thousands of MFT staff, patients and visitors.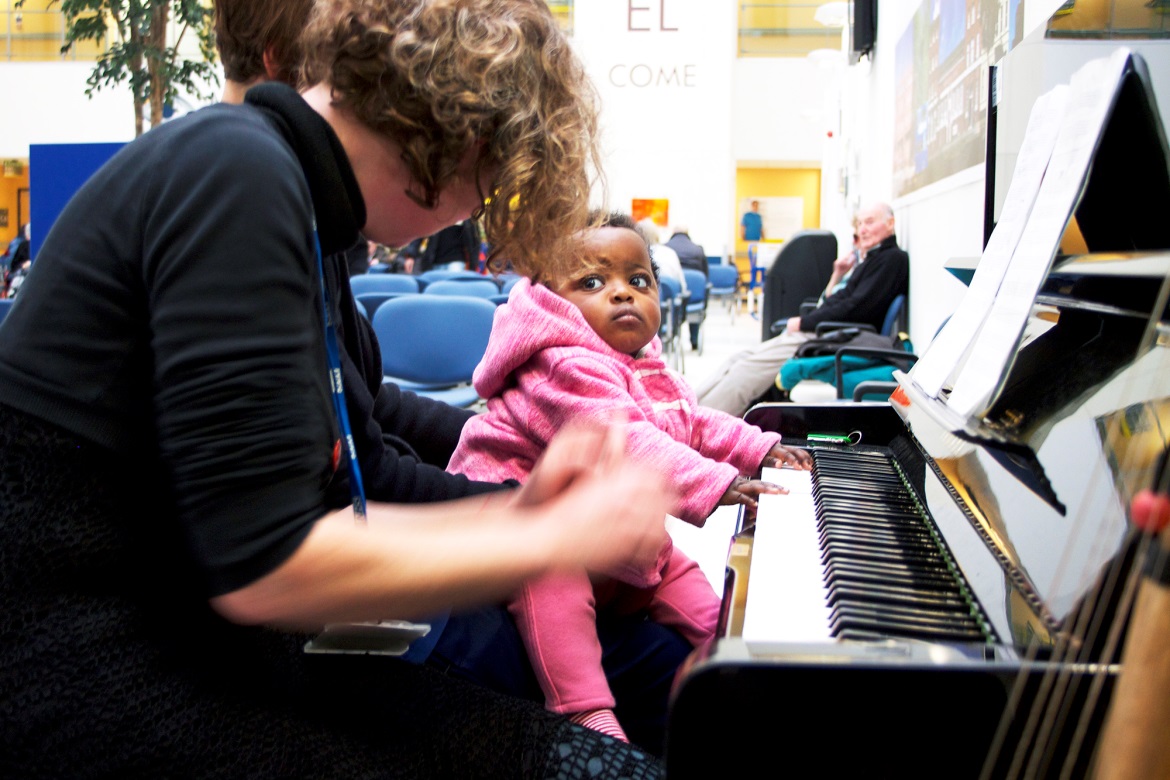 Hospital Printmaking Studio
Our printmaking studio is a unique creative space where ALL MFT staff can access high quality art activity, including printmaking workshops and demonstrations delivered by the UK's leading artists and printmakers. We provide Printmaking sessions that support MFT Employee Health and Wellbeing Agenda. Sessions are advertised on MFT iNews and are available to all MFT staff free of charge. We can also tailor workshops specifically for your team for staff away days and team building workshops.

Awards and Recognition
Lime has received numerous awards and recognition, including, in recent years, a Highly Commended award from the Design and Health International Academy, multiple Building Better Healthcare awards including, the international category 'Patient Choice' award and 'Best Collaborative Arts Project' award, the NHS in the North Excellence in Supply award and a Commendation from the All Party Parliamentary Group on Maternity at Westminster.
The Arts Team
Programme Director – Dawn Prescott
Project Manager – Samantha Lynch
Administration Manager – Rosemary Howes
Project Assistant – Greg Mutton
Contact us
If you would like to know more and/or discuss a project please get in touch.
Email: limeart@mft.nhs.uk
Phone: 0161 276 5839
Follow us on Insta + Twitter:  @limearthealth
All Lime projects are supported through charitable funding.